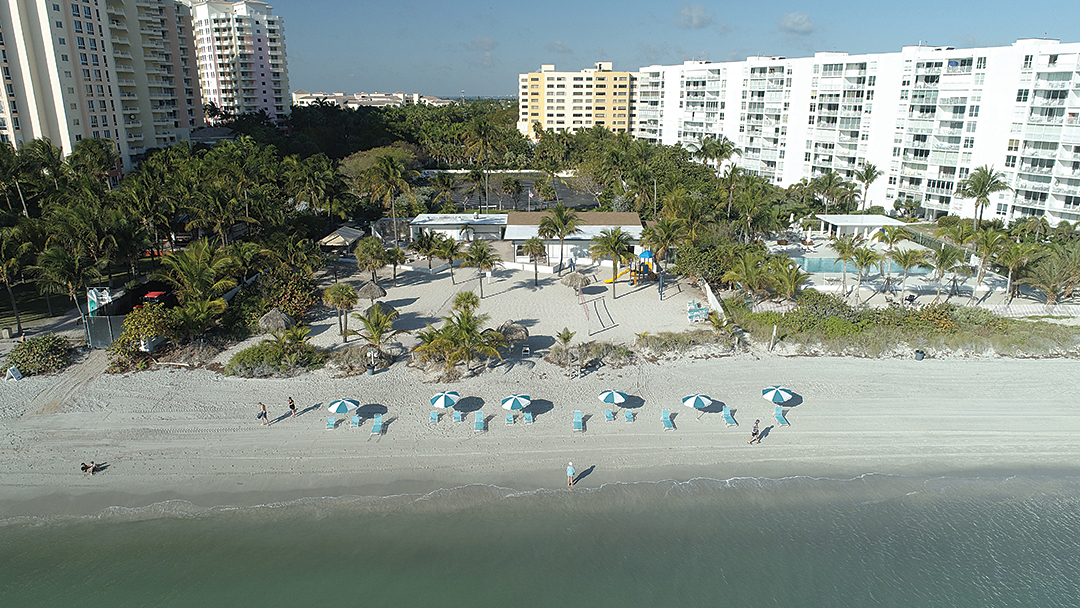 Key Biscayne is home to a number of venerable clubs and institutions that have animated our Island life for generations. Among them, the Key Biscayne Beach Club, founded in 1952, is the oldest and among the most treasured.
FOUNDING
In 1940, the Matheson family conveyed to Dade County the lands that became Crandon Park. This was part of an understanding that the County would build a causeway connection to the Island. In 1947, the Rickenbacker Causeway opened, and Key Biscayne suddenly became easily accessible and highly desirable. The Causeway Dedication brochure touted Key Biscayne as "… new Florida pleasure land – for the nation's enjoyment – the realization of a pre-war dream, which transforms the sun-splashed beach of Key Biscayne far beyond the grandeur of Cannes, Nice or Waikiki." Access spawned simultaneously fears about and a clamor for development – competing sensibilities characteristic of local reactions to development and re-development throughout the ensuing years. The focus on residential and resort development was not brand new in 1947, but with bridge access, development was more feasible – probably inevitable – and in short order Key Biscayne morphed from a working plantation to a real estate boom-town.
The Matheson family retained lands comprising the middle of the Island after the Crandon Park conveyance. These lands, corresponding roughly to the current Village, were sold to developers; most notably the Mackle brothers – Frank, Elliott and Robert — who paid $25 million for 220 acres in 1950. The Mackles conceived of Biscayne Key Estates, a subdivision development totaling 553 three-bedroom, 1,100-square foot houses within a new subdivision plat, much like suburban developments then changing landscapes throughout the United States, but with a distinctive amenity: the promise of beach access within easy walking distance. The Key Biscayne Beach Club was the fulfillment of this promise.
Sales were good at Biscayne Key Estates and a real community soon formed on Key Biscayne. Meanwhile the formation of the Beach Club proceeded on its own pace. The Mackle developers appointed the first Beach Club board in 1951 – Edwin Underwood, President, Tom Butler, VP, Harvey Elwood, VP, D.H. Curtis, Treasurer and Mrs. Harry Vernon, Secretary – and set on the task of acquiring a beachfront site for the Club. The desired site was still owned by the Matheson heirs, and although flush with sales revenues, the Mackles lacked the ready capital to buy the beachfront land. Instead, the Mackle-led Beach Club Board approached Investors Diversified Services (IDS) in Minnesota, seeking a loan to support a purchase from the Mathesons. Instead of a direct purchase, the parties arranged for a long-term lease, and in January 1952, the Key Biscayne Beach Club, Inc. acquired a 99 year lease of the Club property, for $1 a year and with an extension option. Then, on June 13, 1952, the Club's initial 250 family members were invited to the new Club property for a free hot dog roast; the first in a long and continuing tradition of Beach Club celebrations.