Key Biscayne Yacht Club
By Frank Caplan, Steven Stollman, Robin Macklin and Nora Camejo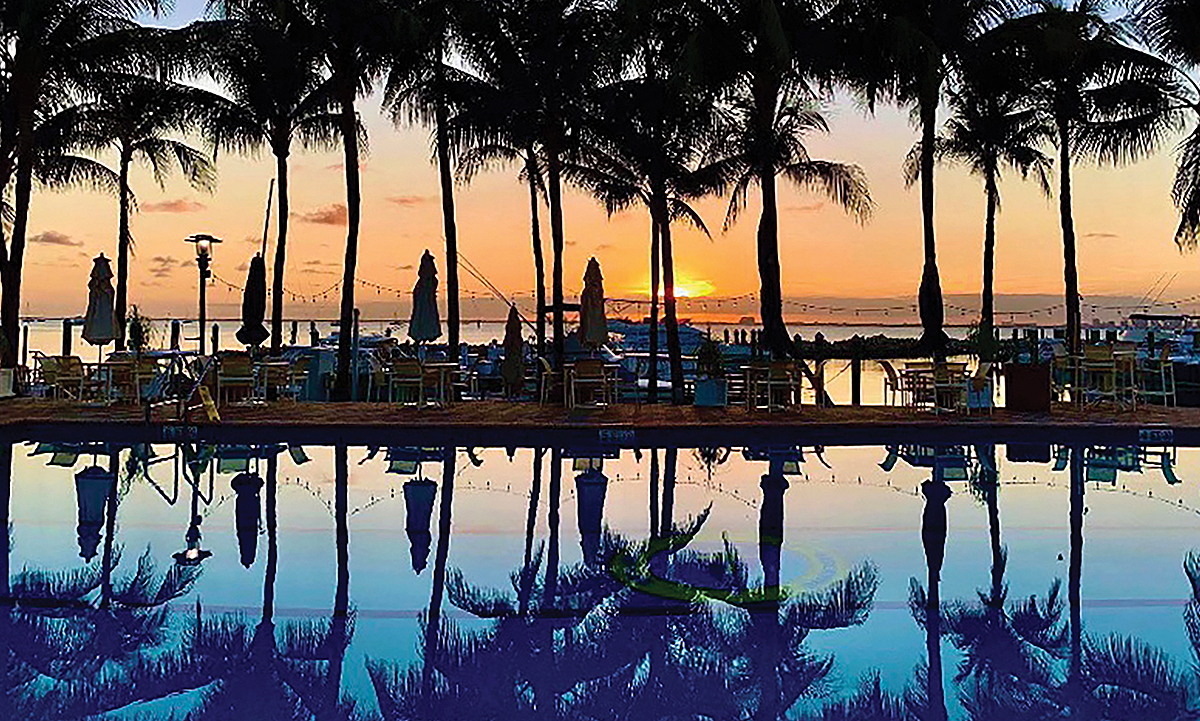 Sixty-Six Watches Over Sixty-Six Years: A Brief History of the Key Biscayne Yacht Club
This coming June the Village of Key Biscayne will mark the thirtieth anniversary of incorporation as our own municipality. For incorporation-era veterans especially and the community as a whole, the anniversary will no doubt spawn thoughtful reflection about our Island Paradise. As has been noted many times before, one of our significant historical truths is that Key Biscayne was home to community-binding institutions long before incorporation. Important among them is the Key Biscayne Yacht Club, founded in 1955, a treasured institution for generations of Key Biscayners.
FOUNDING
The formative efforts culminating in what became the Key Biscayne Yacht Club start on January 14, 1955, with a gathering of aspirants at the Key Biscayne Community Church. Their initial purpose was to install a hoisting crane in Hurricane Cove for fisherman use. Twenty-five founders each paid $5 to finance the crane. In getting their feet wet with that first step, the collective ambition turned quickly toward establishing a local yacht club. In the course of five weekly meetings that followed, an inaugural roster of 214 charter members was set, club membership dues was levied at $5, and, on February 3, 1955, the Club Charter was filed with the State, thereby formally establishing the Key Biscayne Yacht Club. In short order,
the members adopted the Lighthouse and Key Burgee and appointed a slate of officers. Buddy Austin, who some 35 years later contributed importantly to pre-incorporation planning efforts, was elected as the first Commodore.
The Club's first social gathering was at Hacienda Canal. That might have been an auspicious coincidence considering that the Club's permanent location, adjacent to Hacienda Canal, had not then been determined. The property that became the Yacht Club was owned by the Mackle Company. The Club founders recognized the potential and negotiated a cash deal to purchase the 5-acre site for $55,000. 182 of the original 214 members purchased a "regular membership" for $100 each, to help finance the purchase. It's interesting to note as a feature of local tradition that as of last year, there were still 182 regular memberships in the Yacht Club.