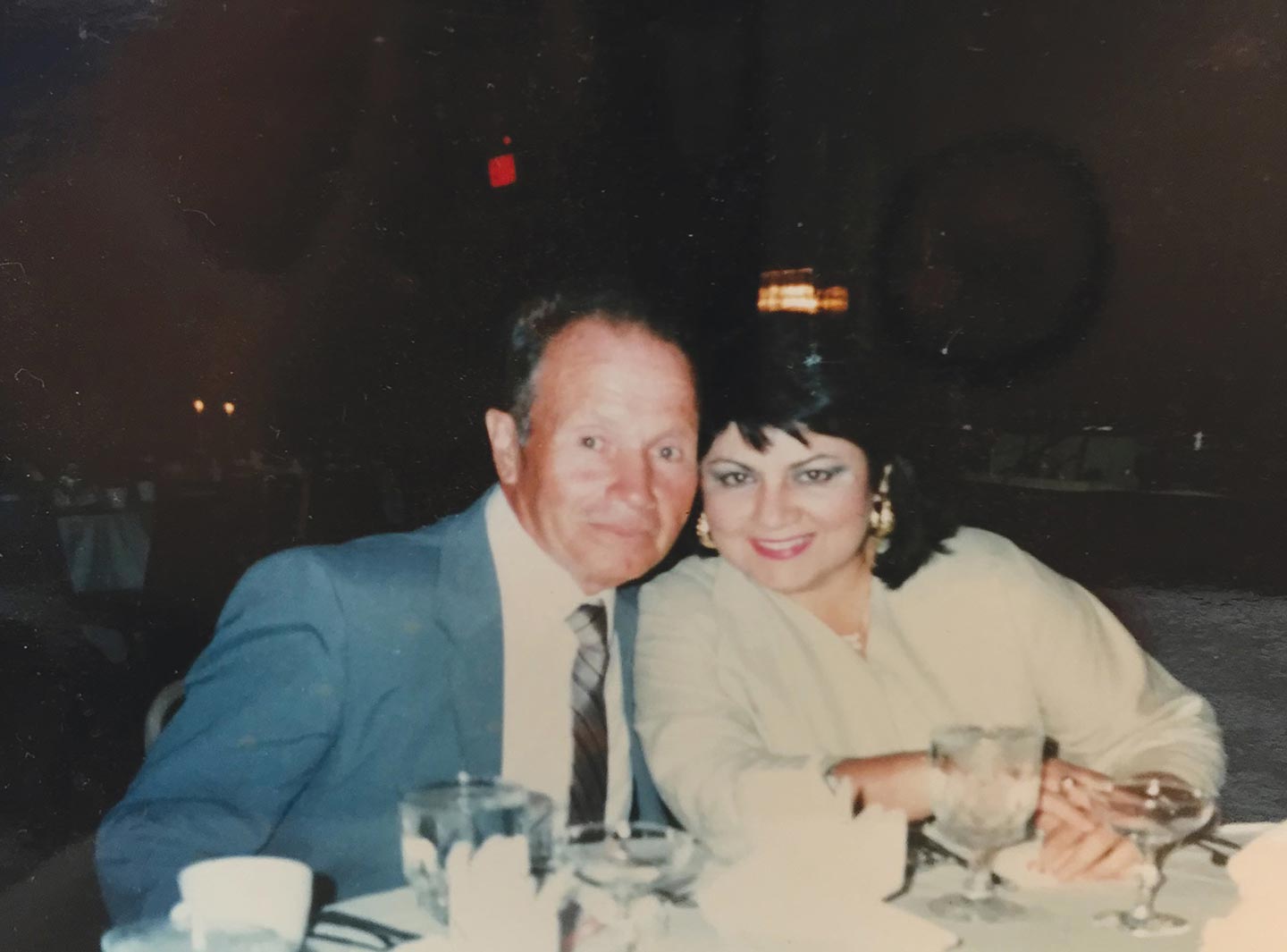 Vivian was born in Havana, Cuba and came to Miami when she was two years old early on during the Cuban exodus. Like thousands of other families, they left Cuba fleeing communism and seeking freedom in the United States. Vivian along with her parents, maternal grandmother, and 3 siblings, settled in The Roads – just outside of Key Biscayne. The Galego family was one of the first Cuban families to reside in this neighborhood. Although it was very difficult to leave their homeland, little did they know the new and wonderful experiences awaiting them. One of the many challenges the Galego family faced, like many other Cuban immigrant families, was having to adapt to a foreign country without speaking the native language. Both of her parents worked several jobs in order to provide for the family. At the end of those long days of work, her mother would go to night school to learn the English language. Although the maintenance of the Spanish language was an essential part of her identity, her parents understood the importance of speaking English to be successful in the future. Vivian proudly proclaims: "I am so grateful for my parents' persistence in speaking both languages, a lesson that I instilled in my children. I believe it has allowed me to bridge the gap between two different worlds and make connections on both sides. This was truly important to me."
As the family rapidly assimilated into American culture, they made sure to sustain their Cuban traditions. Their love for their heritage, including a rich appreciation of the foods, music, customs, and language were always present in all family gatherings, ensuring Vivian preserved her Cuban roots in her new country.
Vivian has been performing community service in her hometown her entire life. Her first interactions in The Roads consisted of babysitting and teaching Spanish to the neighborhood children. As a teenager, she enjoyed participating in multiple school service clubs. These focused on fundraising for different activities, planting the seed for her appreciation of community service as an adult. This appreciation was strengthened by her parents' will and perseverance, instilling in Vivian the values and work ethics that shaped the person she is today.
Upon graduating High School, Vivian attended the University of Miami and received a masters' degree in Psychology. She practiced as a therapist for 20 years. This knowledge was an asset when she switched professions to become Vice President-Managing Broker of Berkshire Hathaway HomeServices EWM Realty's Key Biscayne Office. "I feel that the skills I developed after years in the psychology field have helped me become a better manager. I'm constantly striving to implement new and exciting ways to maximize the potential of all our realtors. Maintaining a positive disposition, no matter what obstacles or challenges lay ahead, ensures a healthy office atmosphere where agents can be productive and resourceful."
In her 22 years as Managing Broker for Berkshire Hathaway HomeServices EWM Realty, Vivian has been recognized for leading one of their largest and most successful real estate offices in the company. In addition to managing the office, Vivian currently leads the philanthropic initiative of establishing The KB Fund for Sunshine Kids, a fiscal sponsorship fund at the Key Biscayne Community Foundation. It provides emotional support for young cancer patients who are receiving treatments throughout hospitals across North America, five of which are local. In order to help this worthy cause, Vivian hosted the inaugural gala, "Conga the Night Away" which raised money and awareness for the Sunshine Kids Foundation. Vivian also serves as Vice Chair in the Key Biscayne Chamber of Commerce and Chair of the Special Events Committee.
Vivian's interests have always been diverse, including ballet, piano, modeling classes, and a love for the outdoors. As a young girl, she spent the weekends with her family at the Key Biscayne beaches and dreamt of one day moving to Key Biscayne. As an adult, Vivian was able to fulfill that dream. This love affair with Key Biscayne has spanned over 24 years filled with personal and professional achievements. Currently Vivian shares her Key Biscayne love story with her husband Jorge Mendez and their three children: Michael, Steven, and Jonathan, as well as the family Corgi, Amber.
"The whole family enjoys the Key Biscayne lifestyle and find that it is truly an Island Paradise. Jorge and I are grateful for having been able to raise our children in such a safe and healthy community. I remember when our children were young, they used to go to Blockbuster after school (which was next to my office) and enjoyed picking the feature film for family movie night. We continue to practice that tradition today, but now we watch them at home on Netflix. Another great experience that Jorge and the boys enjoy is playing basketball at the Community Center. Some of my favorite activities include cycling all over our island, taking long walks on the beach, and watching the beautiful sunsets.
Key Biscayne has grown to be a wonderful multi-cultural community. "The diversity of the people that live here is the reason why Key Biscayne is so special to me. My office is a great example of this diversity, having realtors from at least 15 different countries. Learning from each other is something I'm grateful for. Although we all come from different places, we appreciate, respect and value each other. For this, and many other reasons, I call Key Biscayne HOME."