Tague Family
by Mary Tague
I worked for a real estate development company that relocated me to Miami from Chicago to work on the Southeast Financial Center. The year was 1981, the era of the McDuffie riots, cocaine wars and Mariel boatlift. Time Magazine called Miami "Paradise Lost" on its cover. At my going away party in Chicago my friends gave me fake guns, bags of sugar (fake cocaine), and a Spanish-English dictionary. 
Although a bit unnerved, I looked forward to my new adventure. Upon arriving in Miami as a single girl in her 20s, I looked for a safe place to live. I didn't think I could afford Key Biscayne, but I was attracted to and taken by its beauty, small town feel, beaches, safety, and proximity to my downtown office.
I was fortunate enough to snag a two-bedroom, one-bathroom apartment in the Blue Pelican (I remember thinking, "Who's seen a blue pelican?") for $500 a month. I needed two bedrooms because I knew my large family and my friends would view it as the Morrison Hotel (my maiden name is Morrison), and I would have a revolving door with everyone coming down to party.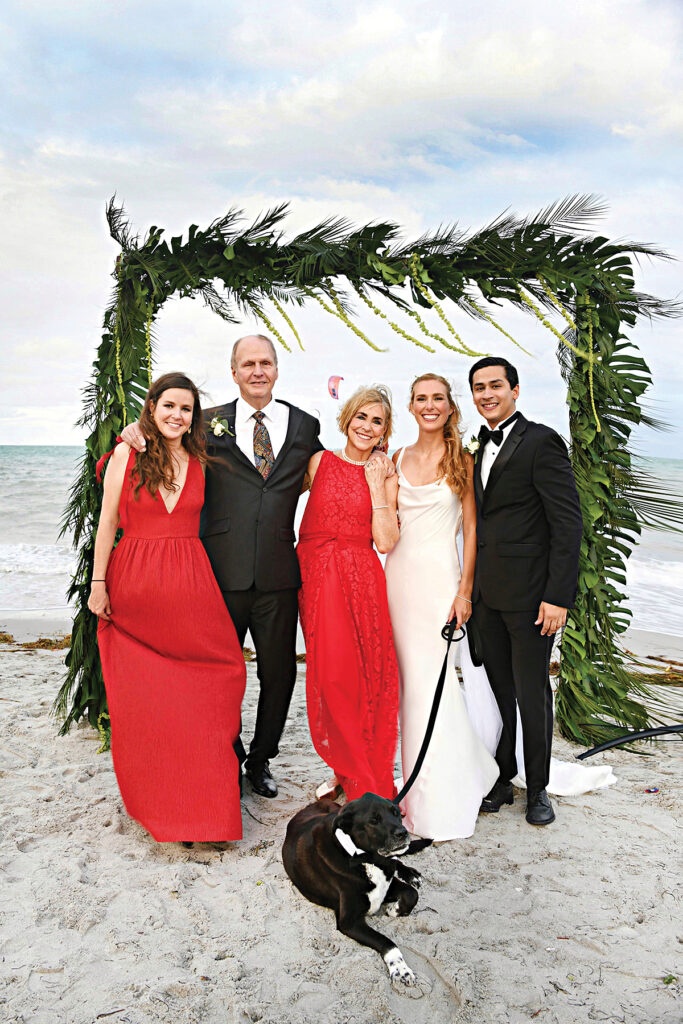 We had a blast going to the beach, Eagles Nest, Sonesta, Sandbar, English Pub, Jamaican Inn, La Scala, Pier 555 and the bar at the Key Biscayne Hotel and Villas. I especially loved Sundays on the Bay, sipping rumrunners on Sunday afternoons and watching all the cigarette boats come in with the guys in their skinny Speedos. That was after a long night having dinner at Stefano's and dancing until closing time at 5 a.m. 
There also was Sunset on the Bay Restaurant and Cherries on the Green Disco at the golf course, where I worked a part time second job as hostess to pay my bills. Even back then you didn't have to leave the Key except for work. That wasn't bad either because you had the beautiful wakeup drive to downtown Miami in the morning and the decompressing drive back over the bridge to your Island Paradise in the evening. 
I moved next to Ocean Village. The complex was built as a condo but the units didn't sell, so to my luck it was opened up to renters. I moved into a brand-new unit that had never been lived in before, a first for me. I was in heaven.
I met my husband Brian Tague on the job. His firm served as our real estate attorneys. We had a business relationship and then a friendship which eventually turned into a romance when I fell head-over-heels for him. Because we had known each other for a couple of years before we started dating, we had a very short engagement of seven weeks and then got married in the Key Biscayne Community Church. We had our reception at Horatio's (now known as Whiskey Joe's).
It took some prompting to convince Brian to move to the Key, as he lived in Brickell and was worried about the traffic (having been caught by the old drawbridge too many times). He wanted to live in Coral Gables, but every house we looked at had a security system, which was rare in the '80s, and none of the houses that we looked at on the Key had a security system. My selling points were that Key Biscayne is very safe and a great place to raise kids, and that it had friendly residents and great shops and restaurants. 
I won and we actually found a house we liked before we got married. We decided if it was still on the market when we got back from our honeymoon from Ireland it was ours. As luck would have it, it was still on the market and we moved in October 1986.
I took some time off to raise my kids. Megan Margaret was born in February 1988 and Alison Morgan was born in August 1989. Having two girls 17 months apart was challenging for us as parents, but our girls became best friends. They both attended Montessori preschool, then St. Agnes Academy and then Carrollton. Megan graduated from Southern Methodist University for her undergraduate degree and University of Florida for her masters, and Alison graduated from Boston University. 
Megan is married to Paul and they have a beautiful 1-year-old daughter Isabel. They live in New York. Alison lives in Washington D.C. with her partner Jake.
As I saw my girls grow up on the Key I knew we had chosen the right place to live. They took advantage of everything the island had to offer. They played soccer and tennis and had many friends and great experiences. They took advantage of summer camp and sailing camp at the Key Biscayne Yacht Club. They had the freedom to ride their bikes on their own to the Village Green, to school, and to their friends' houses and the beautiful beaches. My only regret is that I didn't grow up on the Key…how idyllic.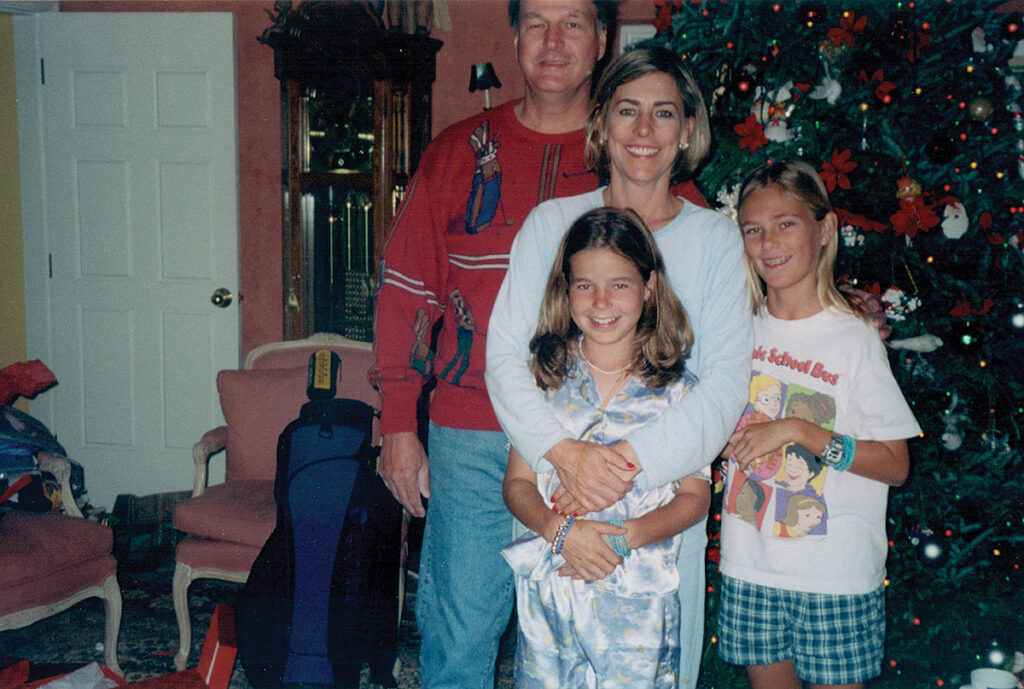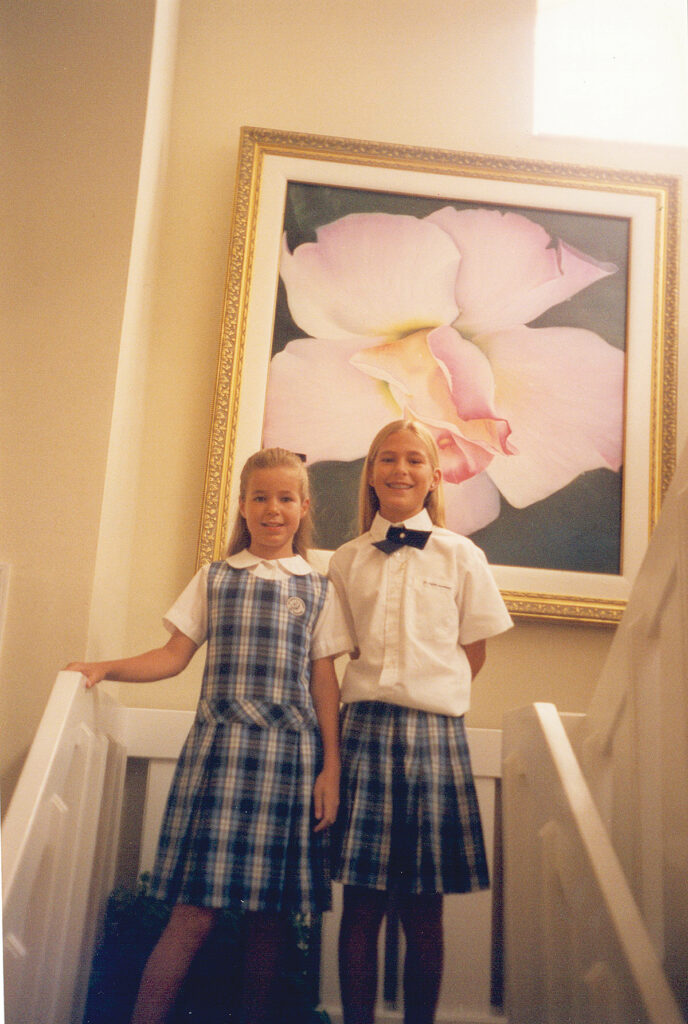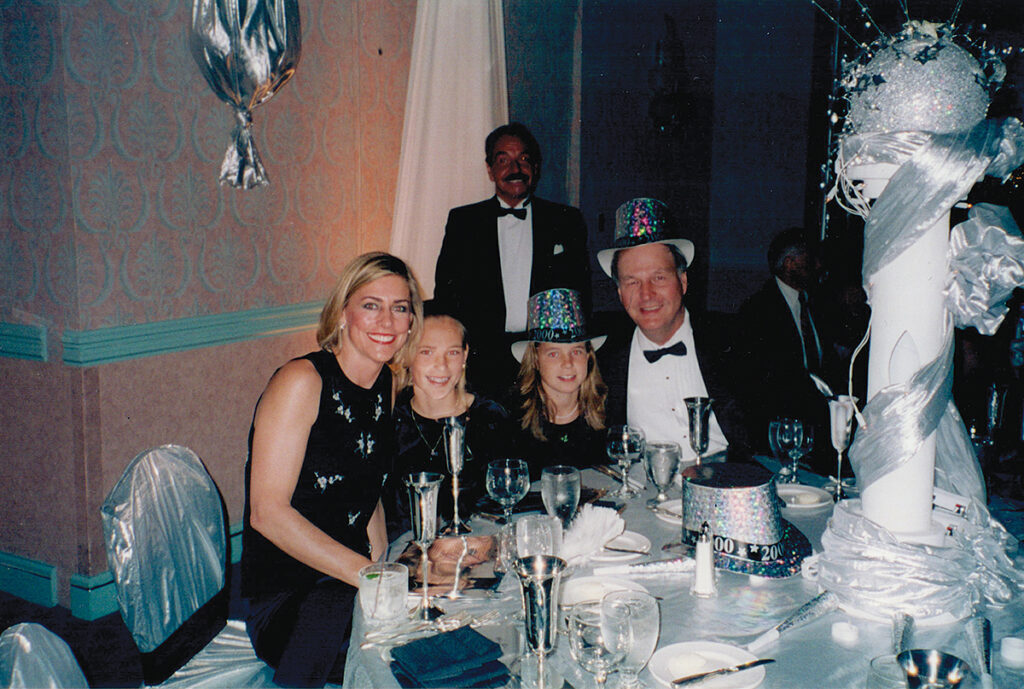 In 1997 my good friend Lauren Batlle found out the Bristol's Toy Store, which had been here since 1954, was for sale and wondered if I wanted to partner with her. It took me a New York minute to answer – can you imagine, owning a toy store on the Key with your best friend? In 2000 Lauren decided she had too many things going on in her busy life and she sold her interest in the toy store to me. I have owned Toy Town for almost 25 years now and never looked back. 
I have tried hard to give back to the community. I was a founding board member of the Marjory Stoneman Douglas Biscayne Nature Center and have been on the board of Key Biscayne Youth Council. I have also co-chaired Winterfest for the past 25 years, served as president and a board member on the Key Biscayne Chamber of Commerce and for The Square shopping center, served on the board of the Key Biscayne Yacht Club, and most recently served as co-chair of the Key Biscayne Fittipaldi Car Week.  
I have also had my annual Toy Town Christmas Party with face painting, entertainment and Santa arriving by fire engine. Most importantly, though, are the relationships, experiences and longtime friendships I have developed right here in my hometown.
I am glad there is such a place as Key Biscayne, my Camelot. I have lived here now for 42 years and never looked back. I can't think of a better place to live, love, work and enjoy, and there is no better place to raise your kids.
Copyright © 2023 – All rights reserved.