Martinez Family
by Ricardo Martinez
My parents, Ricardo and Gladys "Bebita" Martinez, and my two older siblings arrived in the United States from Cuba in 1959. They settled in Hartford, Connecticut, where I was born, because my father, an ophthalmologist, needed to take classes to obtain his U.S. medical license.
My father was born and raised in Caibarien, Cuba, a small fishing town with beautiful beaches. He always had a desire and affinity to again live near the ocean, so we relocated to South Florida. We bought a house in Coral Gables but spent our summers in Key Biscayne at the old Key Colony Cottages & Golf Course because many of my parents' exile friends lived on the Key.
It was during a summer vacation at the home of some friends on Key Biscayne that my parents committed to buying a townhouse (or, as my mom would call it, a "glorified garage") at Casa del Mar. Their friends (the King, Mesa and Zayas families) had developed The Sands and would also develop Mar Azul. My father would go on to buy two apartments in Mar Azul with the hope of establishing permanent residency on the Key.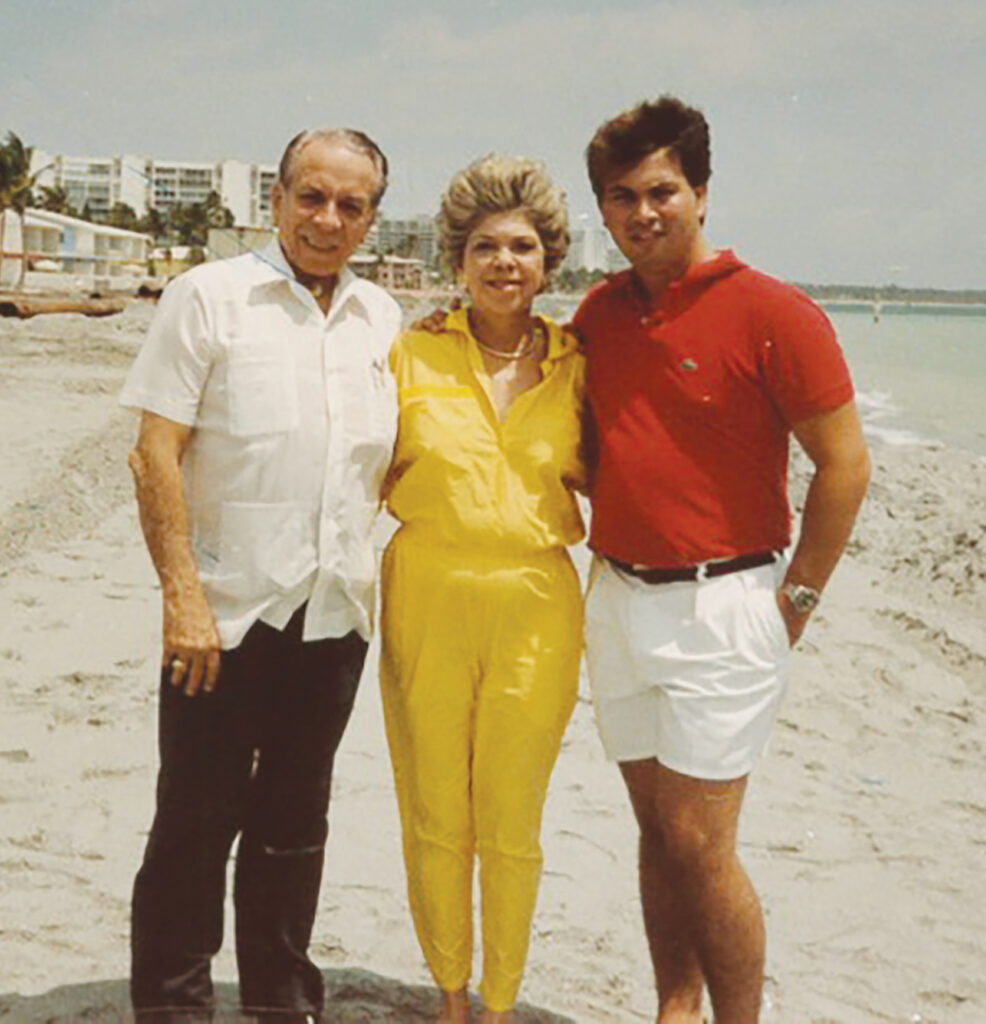 My mother, on the other hand, had different ideas. As with all good marriages, a compromise was reached, and we would continue to live in the Gables during the school year and move to the Key from Memorial Day to Labor Day. This was soon modified to include spending almost every weekend of the school year on the Key. In 1970, we joined the Key Biscayne Yacht Club, where many of my life's memorable moments have occurred.
The Key was my father's solace, along with his walks on the beach, from long work weeks at his medical practice and his other business dealings. More importantly, it was where he would come to battle his 17-year fight with cancer. Whether walking on the beach, rowing in the ocean, or just entertaining his friends at TH7, my parents found solitude and healing on the Key.
It was where I would learn my nautical skills on a 12-foot Sea Nymph with a 9.9 HP engine, which I kept on the beach. After my father's passing, my mother and I would spend summer afternoons taking a "chapuzon" prior to sunset to avoid the heat. The landscape of the beach has changed over the years, with properties such as the Key Biscayne Hotel, Royal Biscayne Hotel & Racquet Club, Sonesta Beach Hotel, and Eagle's Nest no longer around, but a walk down the beach is still the same feel-good stress reliever. Today, my late brother Kiki's daughters, Jackie and Jenny, still own and enjoy TH7 with their families. My nephew, Jorge, a Naval officer, who also spent summers on the Key with us, resided on the Key when he was stationed in Miami.
My adolescence provided many great memories of places on the Key that no longer exist. Our hide-and-seek games in the hallways of the Sonesta Beach Hotel or the Royal Biscayne Hotel with security in close pursuit were always an adventure. I remember our days sneaking onto the back nine of the Key Biscayne Hotel's golf course by climbing the seawall by Casa, and then going to the Beach Club to eat grilled cheese sandwiches at the window before returning to the hotel to dive off their high diving board. Key Biscayne was a biking community and allowed us to explore the island, whether at Crandon Park, Bill Baggs Cape Florida State Park, or on one of the many rope swings that would hurl us into Pines Canal before we headed to Sir Pizza for lunch. Key Biscayne allowed my friends and me to roam the island with a sense of security.
My young adulthood would see me hanging out at Stefano's at the entry block, a staple during my post-college years, in which I had my "5 O'clock Club" membership; before hitting the one and only Donut Gallery in the wee hours before sunrise.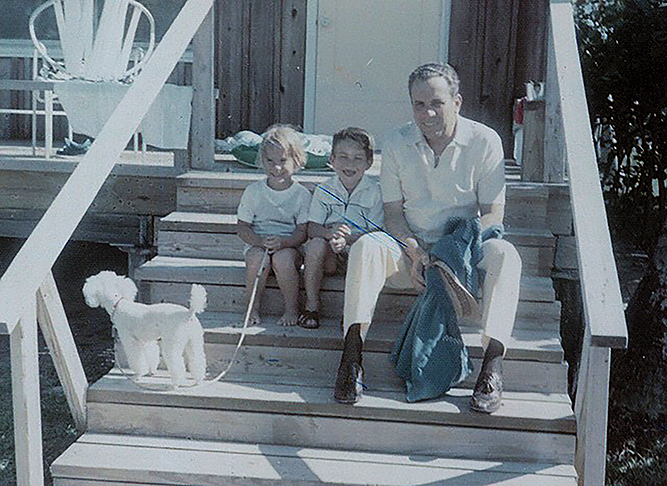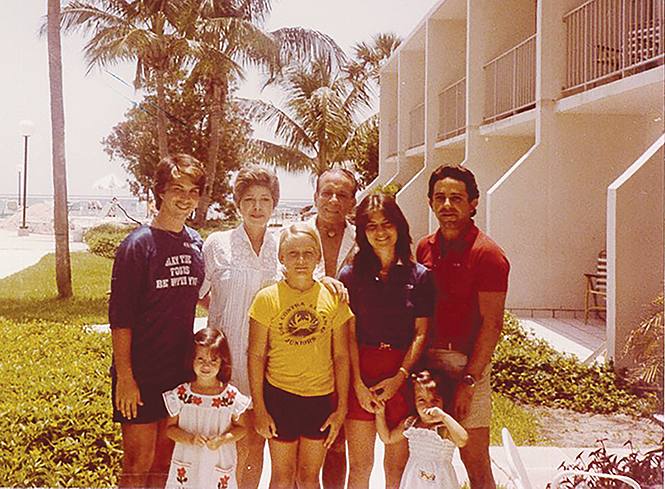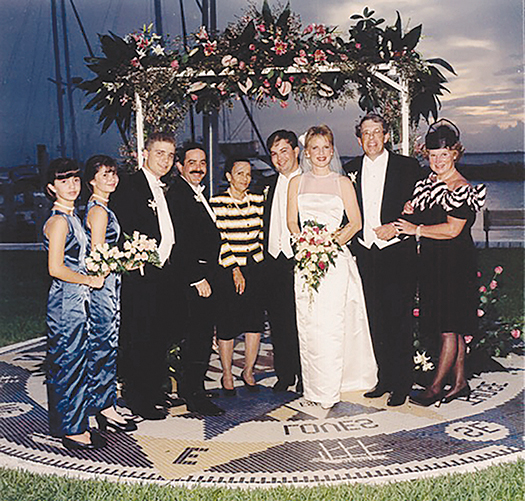 The Lipton Championship was a great annual event that would be a life-altering experience for me. That is where I invited a beautiful coworker, a young German girl named Maren Westphaeling, to go see Yannick Noah and Jimmy Connors. Ms. Maren, as she is affectionately known to her students and coworkers at her second home, St. Agnes, became my wife in 1993 and mother to my two incredible children, Ricky and Anna.
We made our Key Biscayne summer apartment at the Towers our permanent home in 2005. Our children both played sports on the island, and Ricky attended MAST Academy. One of the fortunate parts of the pandemic was the fact that they both came "home" from Germany and Massachusetts and are now working remotely from the Key. My in-laws from Germany would spend a month out of the year here on the island partaking in their grandchildren's activities.
It would be remiss of me not to mention the one place where so many memories have been created, the Key Biscayne Yacht Club. It was the place where I would meet my first Key Rat friends (Alvarez, Bustamante, Cambo, Conte and Herring) and spend days playing tennis and boating under the watchful eye of Dockmaster Norman Riddle.
I would spend numerous summers skiing in the "Mangs" daily until sunset. The club would also be the site of our wedding (on the compass rose) and reception with over 200 guests on a warm July evening. Many of our family events, including our children's birthday parties, receptions for religious ceremonies, and school graduations have all occurred at the Yacht Club. It is still the place where we socialize and entertain friends today in the beautiful new clubhouse.
Our Island Paradise has evolved in the 50-plus years that I have lived here, from a rustic island to the current world-class destination it has become today. I yearn for some of those things from the past, but I realize we still live in the best place to call home.
Regardless, thanks to the stories shared in this directory over the years, we are able to keep the memories alive for future generations.
Copyright © 2023 – All rights reserved.