Dr. John Handwerker | First Doctor on Key Biscayne!
by Susan Handwerker Bonsor & Mark Handwerker
Our mom, Dr. Alma Trappolini, and our dad, Dr. John Handwerker, met in Memphis, Tennessee. They were both in medical school at the University of Tennessee, and supposedly met in a famous rib joint called The Rendezvous, where it's so dark you can't see your hand in front of your face, but the ribs are legendary. Our dad was immediately smitten with this smart Italian doctor and determined to win her heart…which he did.
They were married in Memphis in 1951. My dad suggested they settle in Miami; he knew of a small tropical island called Key Biscayne that was lush and beautiful for building their life together. So, they headed south, and as they approached Miami, our mom was fascinated by the candy-colored houses and tropical flora. She had grown up in New Jersey, where houses were beige and brown or brick.
The population in Key Biscayne was sparse, and our mom wondered how they would make a living. Our dad reassured her not to worry. He felt their future there would be bright.
They both worked at Jackson Memorial Hospital and stayed at the Key Biscayne Hotel taking care of the guests in exchange for room and board at the hotel. And slowly but surely, their life in the tropics unfolded.
Those early days were so special. They lived on Sabal Palm Drive and Harbor Drive until they built their first home on Harbor Court in 1957. My brother and I were both born there; me in 1958 and Mark in 1962. We became Key Rats, hanging out on the beaches and canals, boating and doing whatever we could outside. Back in those days, everyone knew everyone.
Our dad's first office was in the shopping center. That space became the Key Bootery owned by the Krell family, and then, eventually, a restaurant. My parents built a small office building behind the Winn-Dixie, and that's where they both practiced medicine.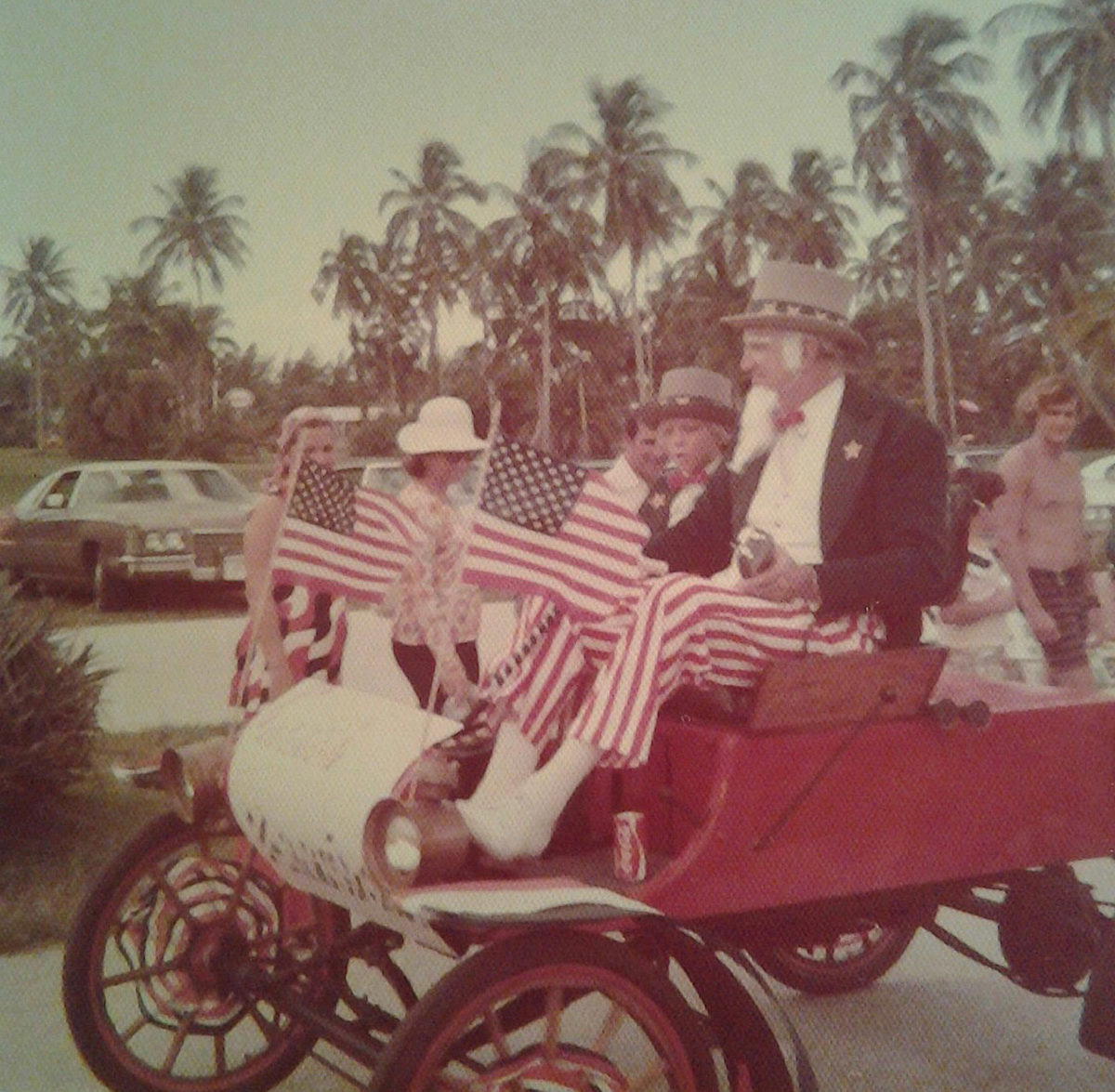 Our dad grew up in Memphis. He was athletic and an incredible student. When he was in his early teens, he was a wrestler. During a match, he suffered an abrasion from the wrestling mat. In those days, without antibiotics, he developed osteomyelitis, an infection that spread and ravaged his bones. He was hospitalized for years and faced death from infection many times over. He had over 50 surgeries to remove the infection from his bones. Finally, penicillin was discovered and saved his life. During this time, he became passionate about medicine and entered medical school with little formal education. He was awarded his undergraduate diploma from Southwestern at Memphis posthumously.
He loved the outdoors, especially golf, and in spite of his need to use crutches to walk, he played a mean game of golf. Some of my fondest memories are when he played golf at the Key Colony Golf Course, where Ace Noonan was the golf pro. After golf, we would go to the Mermaid (where The Oasis recently stood) and have pancakes. Because of his passion for golf, he also worked with Miami-Dade County to develop the Key Biscayne Links.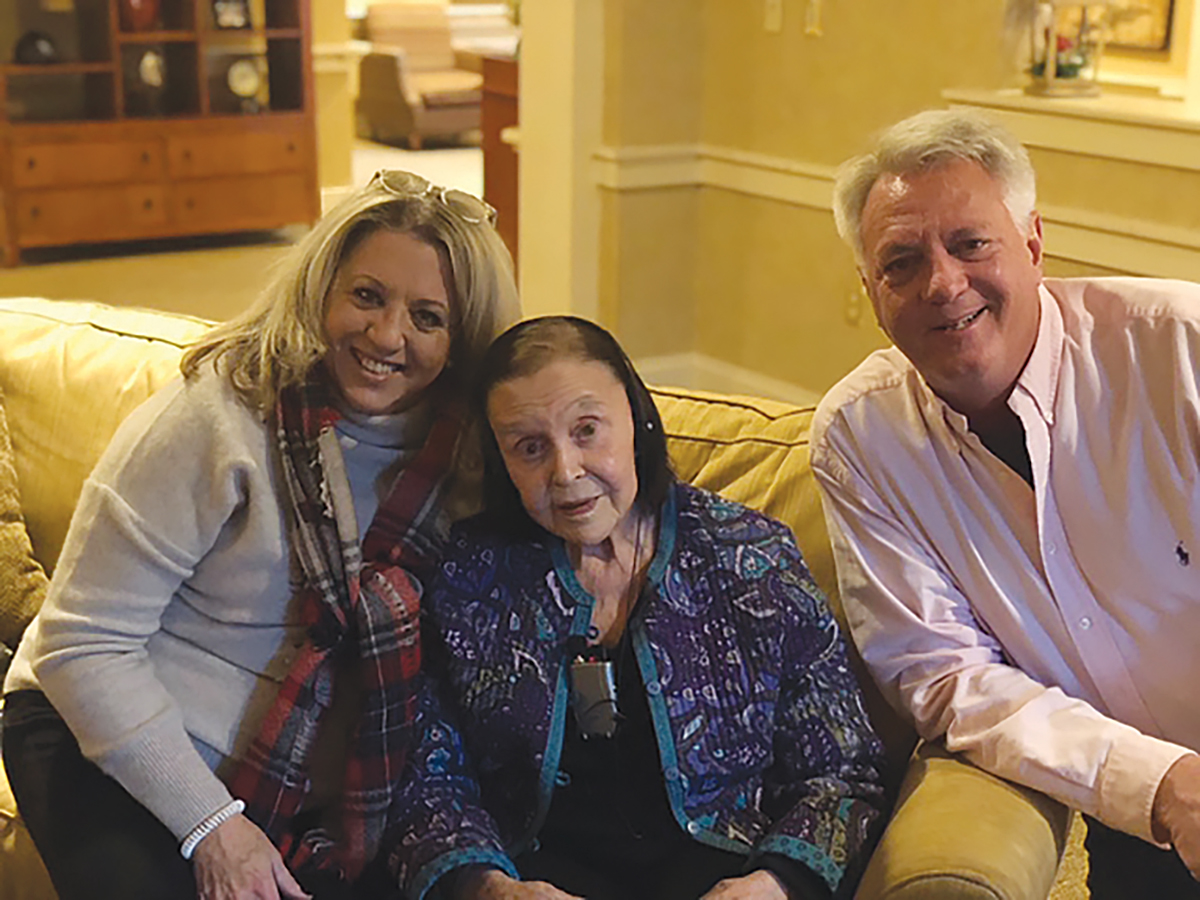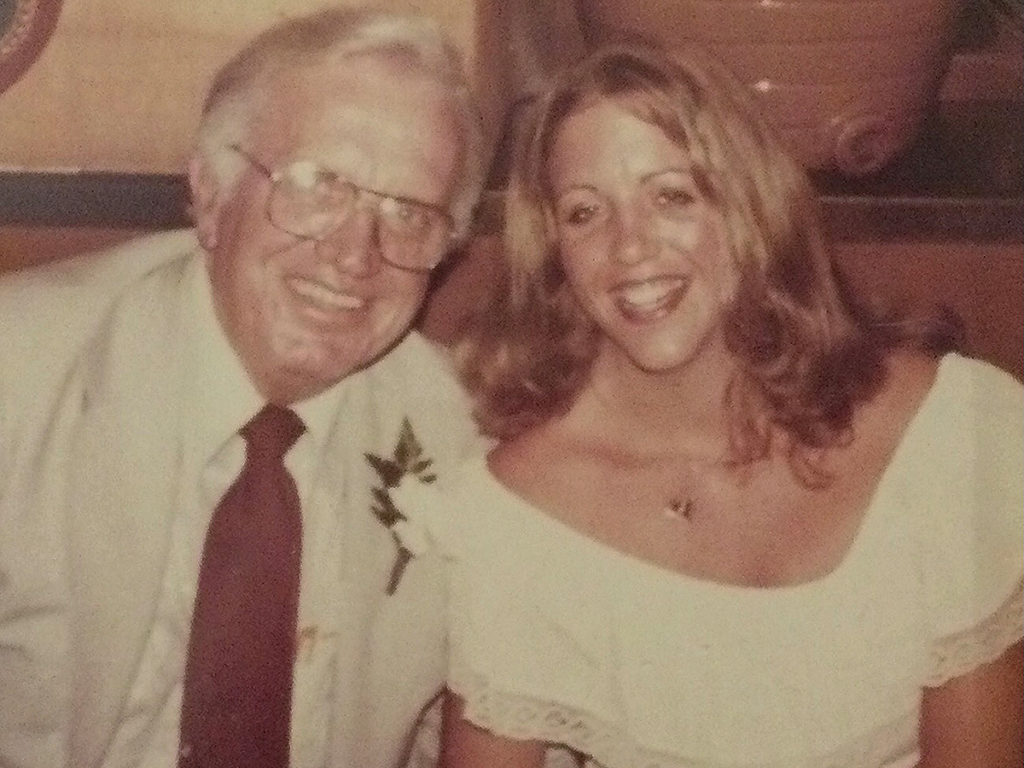 Not only did he love golf, he loved cycling. He had a beautiful custom Schwinn bike he was able to ride in spite of his handicap. He insisted on wearing a multitude of flashing lights so he could be seen by cars on his sunrise rides.
He firmly believed that triaging patients as soon as possible would save lives. He worked with Miami-Dade County and helped advance the fire-rescue concept. The fire station in Calusa Park bears his name on a plaque. He was involved in the Key Biscayne Chamber of Commerce, the Lions Club and the Key Biscayne Yacht Club, where he was Commodore for a year. He was commentator at Sunday Mass at St. Agnes and was committed to the Key Biscayne Athletic Club. He loved barbeque, and the culinary creations made at The Hogs.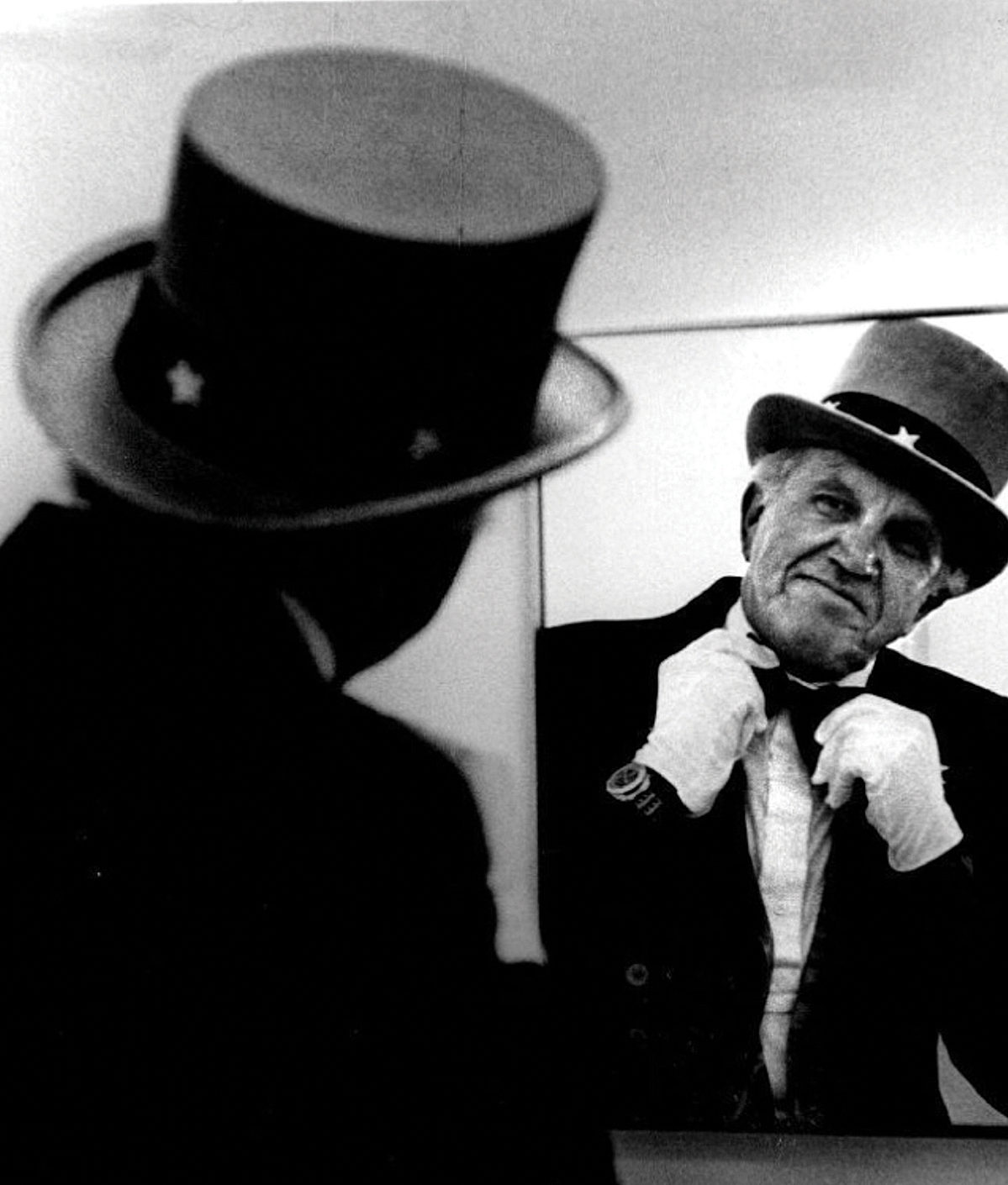 He loved Key Biscayne…everything about it. He had built the life of his dreams and appreciated every minute of it. Although his life had challenges along the way, he found positivity in people and gained strength and knowledge from those around him.
He was still practicing medicine in 1988 at age 69 and planned to retire in the next few years. He didn't like to be a patient, and resisted being cared for, but in September of 1988 he complained of not feeling well. Our mom pushed him to get checked, and when he did, the news was not good. He had cancer. He traveled to the Mayo Clinic in Minnesota for state-of-the-art surgery. He was there through October, when his dear friend and nurse Jean Prince flew home with him to make sure he had nursing care on the flight.
He was hospitalized at Mercy Hospital, where he spent so many years prior walking the halls and taking care of his patients. He came home for two days at Thanksgiving, and when our car entered the island, children from the elementary school were holding up signs welcoming Dr. John home. He was re-hospitalized and deteriorated quickly. He died peacefully on December 7, 1988 at the age of 69.
Our dad loved life. He was our hero and role model. He encouraged us to look for the good in people, and always sought a way to better the world around him. He had an infectious sense of humor and was loved by so many.
We thank him for finding the little island with the candy-colored houses, palm trees and incredibly beautiful beaches. He gave us the life of our dreams too, and although he isn't here to spend time with his grandchildren, John Bonsor and John and Robert Handwerker, his legacy remains.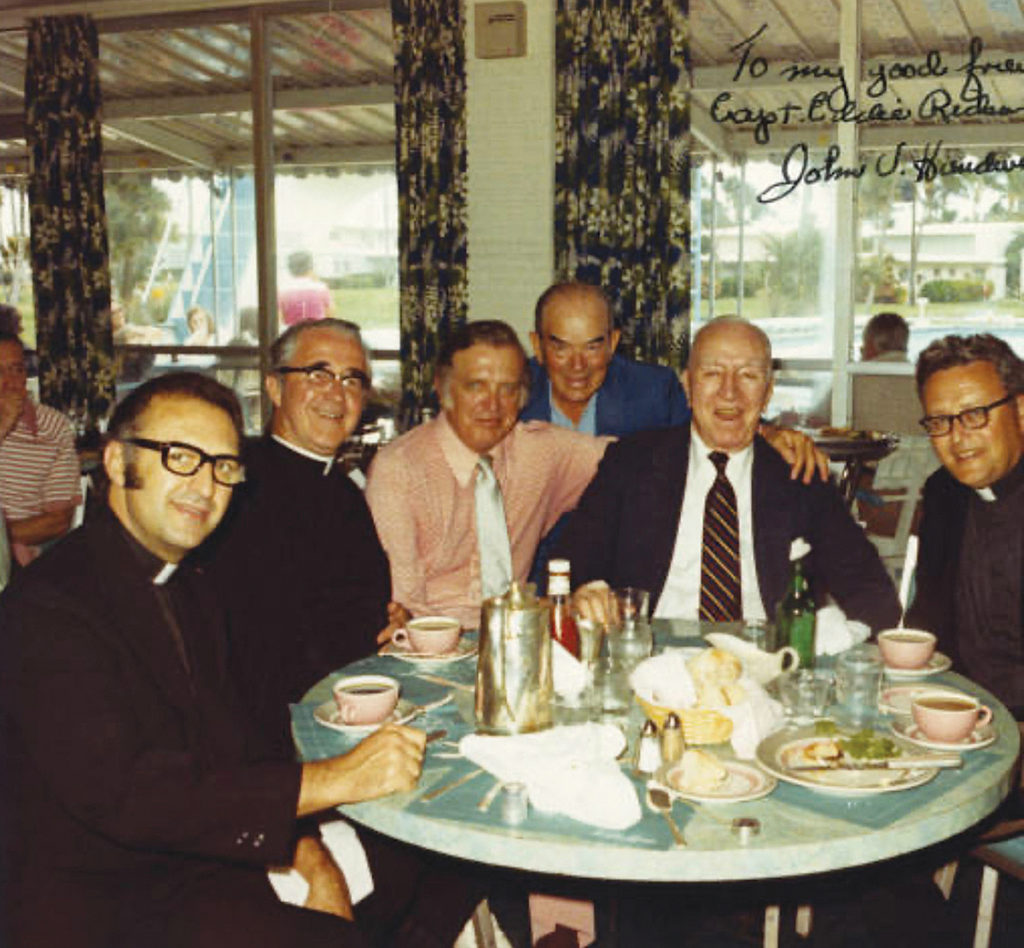 The photo on this page shows our dad (in the pink shirt), Captain Eddie Rickenbacker and Adolph Rust with three family friends from the Catholic Church at Iowa State University. Father Supple and Father Kissling are to the right of our dad.
Copyright © 2021 – All rights reserved.