Key Biscayne Fire Rescue was established as the sixth fire-rescue department in Miami-Dade County in 1993. This was two years after the Village incorporated.
The department hired personnel and purchased all of the equipment needed to manage life safety risk in the community. Today, the department has been providing excellent service for 27 years.
We respond to calls including fires, medical emergencies, accidents, hazardous material incidents and water-related emergencies. In addition, the fire-rescue department is responsible for emergency management as it relates to the Village. We oversee how the Village prepares for and operates during a natural disaster such as a hurricane.
The department currently has 39 uniform firefighter-paramedics, one administration assistant and two part-time employees who support fire prevention and risk reduction efforts.
Currently, the department has retained 12 of its original members from 1993. The majority of these 12 members are part of the leadership of the department. Some of the names include:
• Fire Rescue Chief Eric Lang
• Deputy Chief Marcos Osorio, Fire Marshal
• Deputy Chief Michael Haring, Accreditation Manager
A-Shift
• Captain Jeffery Liversedge
• Lieutenant Marco Delgado

B-Shift
• Captain Jose Marti
• Lieutenant Gary Carter

C-Shift
• Captain Dan Feeney
• Lieutenant Tania Romero

Key Biscayne Fire Rescue has a special relationship with the community. Our personnel are reminded of this every year when the department gets a visit from the Easter Bunny or Santa Claus. They always visit the fire station and like to ride on the trucks.
A special memory for the firefighter-paramedics is when Key Biscayne Fire Rescue saved Christmas.
Santa came by the station and was feeling a little tired. Our firefighter-paramedics checked him out. We fueled him with milk and cookies, and he did not let Key Biscayne down. He stood up at almost 7 feet tall! He looked at all of the responders and said, "You saved Christmas."
It was truly one for the history books, and just one of many examples of Key Biscayne Fire Rescue making a difference in people's lives.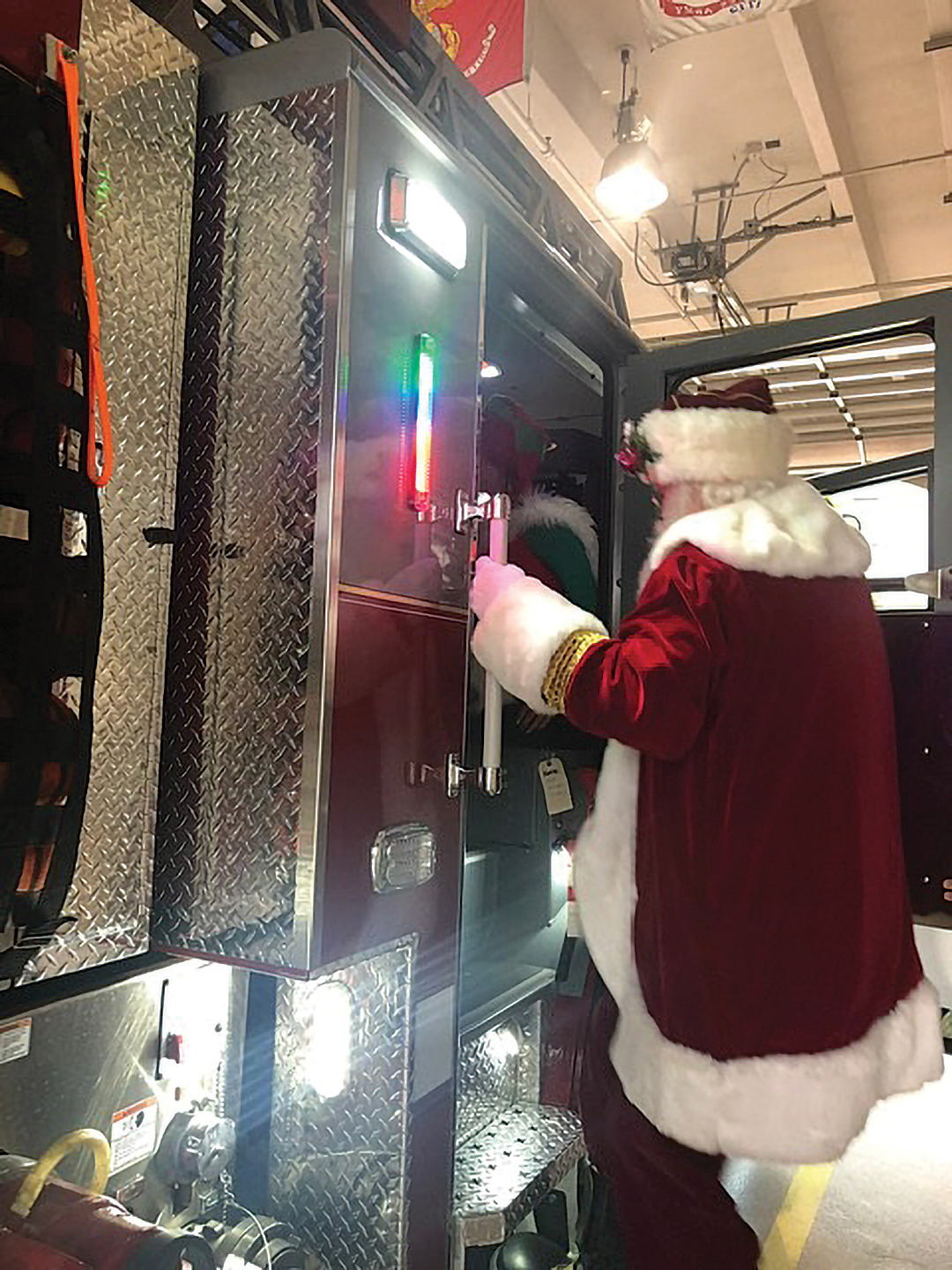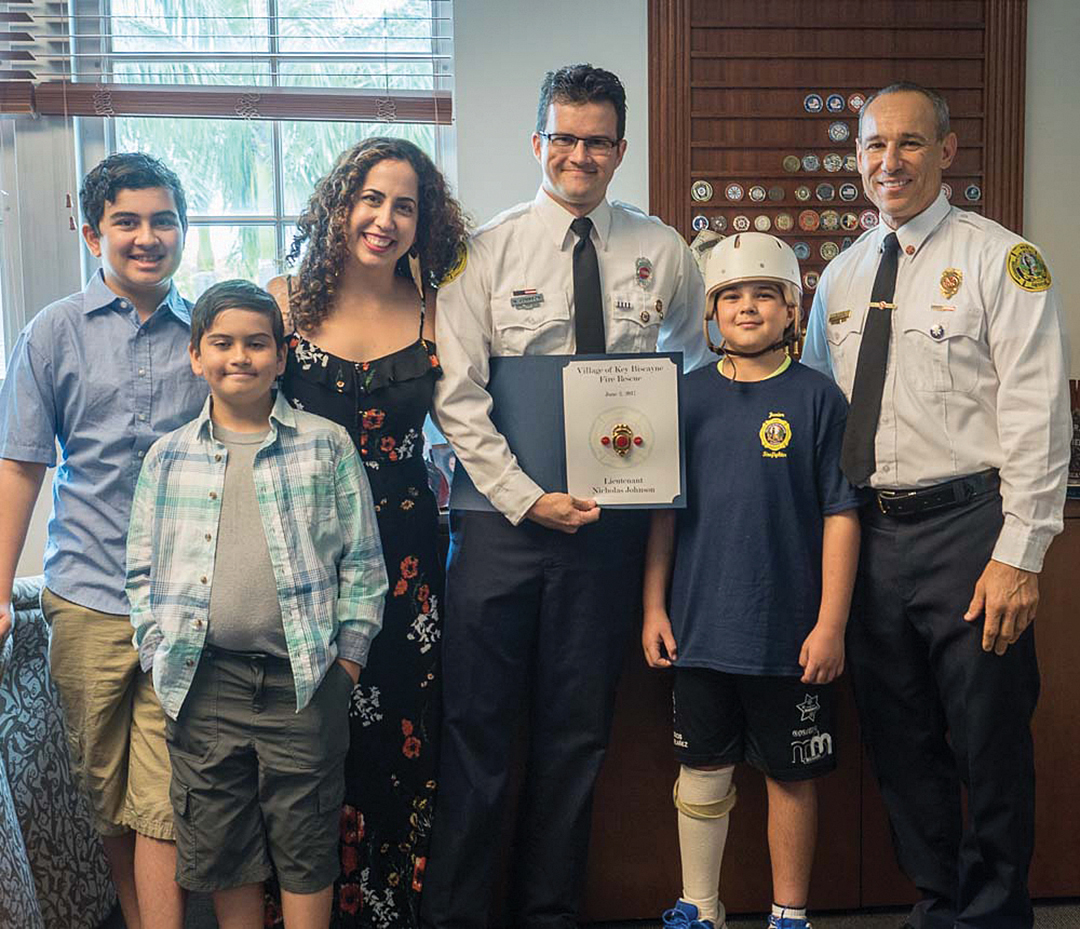 Promotion ceremonies are very special events for the department. Here, Lt. Johnson is joined by his family as he is sworn in after being promoted from firefighter-paramedic to lieutenant.
During the ceremony, we were visited by a family that stopped by to say "thank you" for handling their emergency.

Copyright © 2020 – All rights reserved.