Wonderful Memories
Our family's Key Biscayne story is full of wonderful memories and is still being written, as it continues to develop. Rosita and Francisco, my mom and dad, moved to Key Biscayne with their two toddler daughters in 1960, having arrived from Havana, Cuba shortly after the Communist Revolution. Dad had visited Key Biscayne a few times in the late '40s on weekend trips from boarding school in Palm Beach and had fallen in love with its beaches and natural beauty. The beaches and palm trees reminded him of Cuba. Mom and dad made a beeline for the Key when it was time to find a home for their young family.
My sister Margarita and I attended the Little Island Playhouse preschool on property which I believe was a former coconut plantation and now is probably the Grand Bay property. Around that time, dad was away from home for several weeks for "work;" only later did my sister and I learn he was training in deep South Dade for the Bay of Pigs Invasion of Cuba. Unlike many of his compatriots, he was lucky to be spared the ill-fated trip, and I remember our mom's elation when he arrived home to our Mackle house on Curtiswood Drive.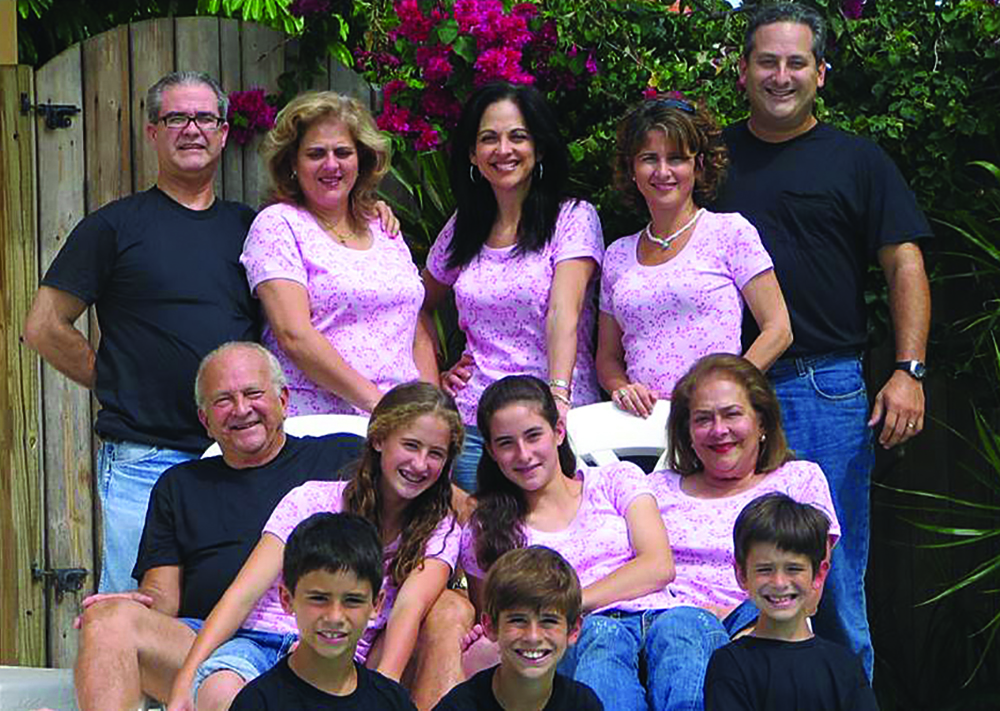 Our Grandparents
Our grandparents arrived from Cuba the following year, also to a grand homecoming at the Curtiswood home. Our maternal grandmother lived with us and helped raise us. Our paternal grandparents also lived on Key Biscayne in a nearby condo. How lucky we were to have three generations on the island.
When our brother Franky was born, our family moved to Hampton Lane, where mom and dad still live. The house was badly damaged during Hurricane Andrew and had to be demolished, but they built a new home and have lived at the same address for 55 years. In the '60s, dad was working as the property manager of what is now Bill Baggs Cape Florida State Park. Back then, it was still privately owned by a family friend, Mrs. Elena Santeiro Aleman, who employed dad to oversee the property and grant access only to authorized personnel. We would play in the wild "jungle" as kids, running around with friends, including Elena's grandkids, the Romanach boys, who also still live on Key Biscayne. I remember visiting Cape Florida with my dad to watch a movie being filmed there. I thought they were filming Flipper, but instead it was something ghastly and scary, a movie about zombies.
Growing Up
Growing up, my sister, brother and I spent our summers at the Key Biscayne Beach Club. We took swimming lessons in the ocean. Mom would ignore our complaints of swallowing salt water until we could swim the length of the KBBC shore. We took tennis lessons at the Royal Biscayne Hotel. We would play with the neighborhood kids until dusk, mostly kickball or hopscotch on chalk outlines on the street. There weren't too many Hispanic families on the Key back then, and it was an amusing cultural idiosyncrasy to see how we were always the last ones, by far, to be called in for dinner.
We'd sometimes visit the Key Biscayne Hotel, and loved to swim in the enormous pool. The high-dive platform was intimidatingly high, and I never managed to get the nerve to climb up. A few years later I saw Richard Nixon at the hotel, dressed down and relaxing.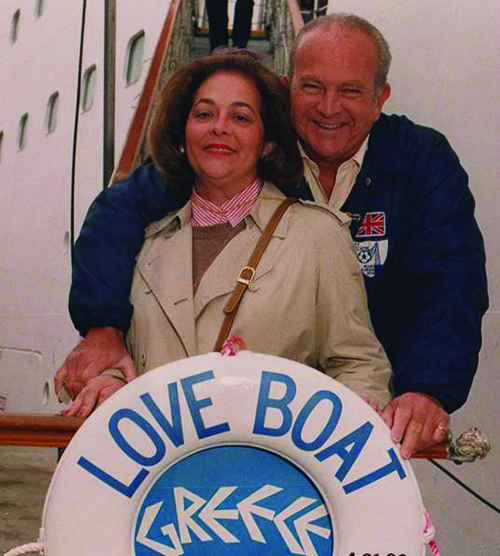 Hurricane Warning
Whenever there was a hurricane warning, we would have to evacuate Key Biscayne. We loved hurricane warnings because we got to miss school and stay in a hotel for a few days until the threat had passed. Our parents preferred the Miami International Airport Hotel. We loved it. We would pass the time running up and down the terminal, having a blast and hoping the hurricane would last for weeks.
Key Biscayne Elementary School
Maggy, Franky and I attended Key Biscayne Elementary School. My 6th-grade graduating class did a year-long art project, a tile mural depicting an underwater scene, which I think still hangs in the hallway all these years later.
Franky was a good athlete, and soccer was his passion. He participated in the Key Biscayne Athletic Club sports leagues, which were first run by the legendary Key Biscayne Elementary P.E. teacher and soccer coach Ralph Foster. Franky played for the Raiders in flag football, for the Royal Blue team in baseball, and for the very successful soccer program that travelled to Canada and brought home the island's first state and U.S. Southern Regional titles.
A main focus for our family growing up on Key Biscayne was St. Agnes Catholic Church. We attended church and catechism and had our First Communions there. We looked forward to the annual Easter egg hunt on the church grounds, which followed the Easter morning mass. Maggy found the golden egg and won the grand prize one year. Franky attended St. Agnes for middle school; I think his was the inaugural class.  Monsignor Nelan became a family friend and even loaned us his family's vacation home in the mountains once for a family trip.
The 4th of July Parade was also a big deal. We'd decorate our bikes and ride in the parade. In later years we'd stand on the sidelines to watch. But we'd always turn out; it was not to be missed. Another favorite pastime was to visit the zoo, which was then located on the southern end of Crandon Park. They had a wonderful skating rink that was the most fun of all.
In hindsight, growing up in this place and at that time was a privilege second to none.
Copyright © 2019 – All rights reserved.