Mine is a Long 88 ¾ Years Story!
In 1983 my husband Thomas Harvey and I moved to Key Biscayne from Sarasota. I became part of the disagreement with Miami-Dade County over its desire to tear down trees along Crandon Boulevard in order to build an overpass to make the tennis courts available for champion presentations. A large group of us stood arm-to arm across the roadway to stop the trucks. That began our desire to become a separate municipality, the Village of Key Biscayne. 
My Nanny Canela
I was born in Habana Vieja, Cuba. My father was a manufacturer of official headgear and was friendly with the then-President of Cuba. I loved my nanny, Canela, whom I thought was my mother because she was always with me. What I did not know was that my mother had been hospitalized with cancer, and shortly died. But I was happy because I did not know any better. One night, my father took me in his arms and we went outside. All I remember was a sign rattling in the wind. Then I was put in a boat with another little girl; we did not know each other. The next thing I remember I was living with my father's sister at her home in Manhattan. Suddenly, my father and "mother" arrived, and we moved into an apartment in the Fort Tryon Park area in Manhattan. I was enrolled in Mother Cabrini School, where no one spoke Spanish – not the nuns, not my playmates, no one. I learned English very quickly.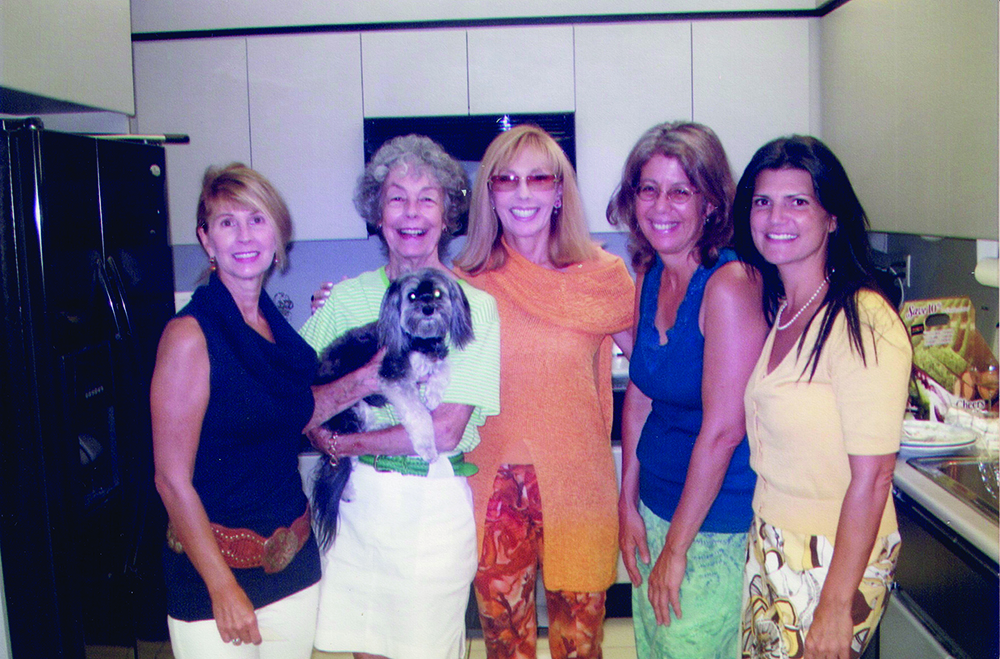 My Language
My father insisted I retain my Spanish, so I was required to read Cervantes out loud with him every evening. I was also required to write to my "family" in Cuba in Spanish. I always wrote about my mother. Finally I received a reply that my mother had died. I was stunned and confronted my father, who did not respond kindly. 
Eventually we moved to a town called Leonia, New Jersey, where I made good friends and was happy. I married and had a daughter, Angela, and a son who died three weeks after birth. I decided to move to Sarasota, and I ended my marriage. Angela loved the Out-of-Door Academy in Sarasota, and we both loved the warm weather.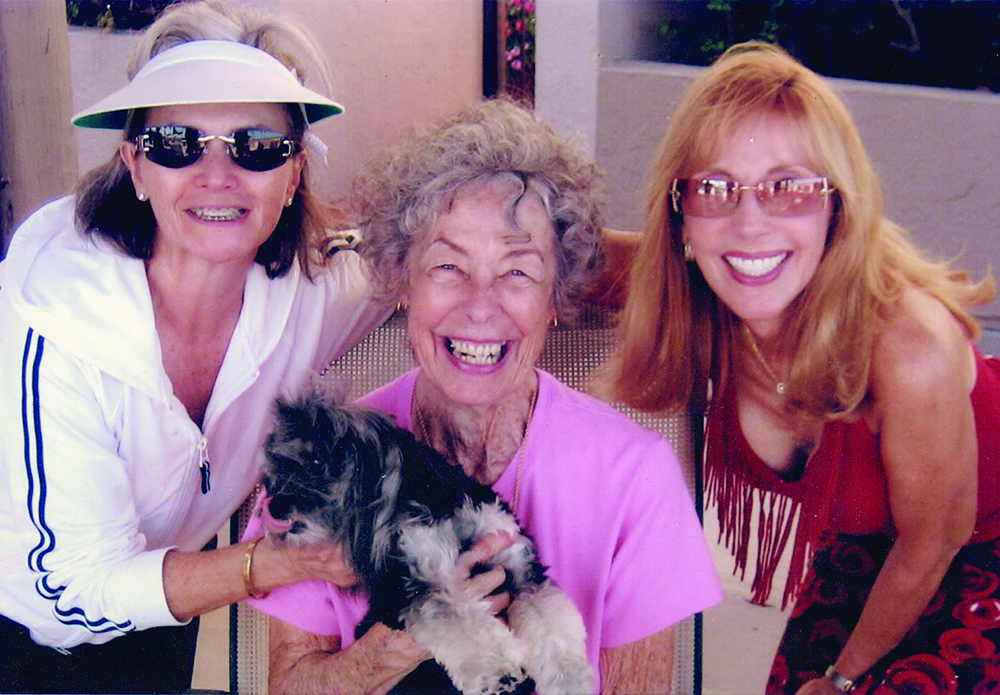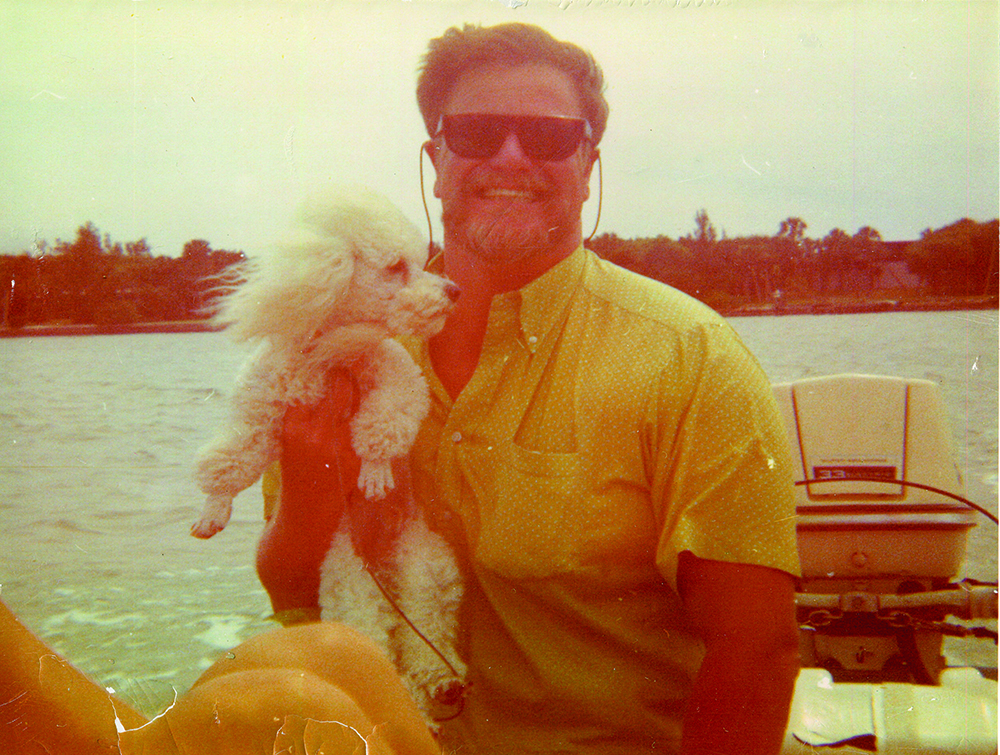 My Princess
I remarried a friend, Tom, a bomb disposal bilateral amputee from World War II who was a superb artist. His works have received several prizes, and our home is filled with them. He was an excellent and extraordinary cook. He could walk into someone's kitchen not knowing what was available and produce a fabulous meal. That was great, because I hate cooking.
We bought our home in Tidemark at Key Colony. Also, we had purchased a sweet puppy. Tom said: "We must be expecting a princess, because this is costing us too much." And so, our puppy was named Princess!
Giving Thanks
Tom, Princess and I loved our apartment with the great view. He worked at the Miami Beach Art Center, where he would bring Princess to watch him work. Eventually Tom became ill, and the Veteran's Hospital took very good care of him. Princess and I would arrive in the morning, spend the day with him and return home. One Sunday, I was driving to the hospital when I received a call and learned Tom had died. When we saw him, I put Princess on his chest. She gave him two kisses and lay her head on his chest. She knew. 
I give thanks to my friends in the building; they helped me over this sad period. One time, Ann took Princess while I had to go somewhere that did not allow dogs. Ann had made something to eat for lunch, but when she got up to go to the kitchen, Princess had eaten it all! Ann immediately called Vickie, horrified. Vickie went over, washed Princess' face and calmed Ann.
Hurricane Irma
When Hurricane Irma was coming, my grandson Simba flew down from Atlanta, picked us up and drove us back to Atlanta: 23 hours on the road. We stayed at a hotel with other Key Biscayners, waiting for Irma to pass. He drove us back along with nonstop utility trucks going to help with Irma's damages. 
Sadly, Princess died on January 25 after 15-and-a half years with us. I now feel very lonely. Perhaps I will get a little dog soon. Key Biscayne now has a glorious dog park where thousands of dogs frolic.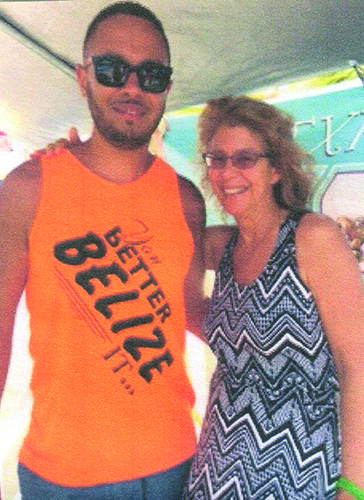 Copyright © 2019 – All rights reserved.