Rhew Family
by Priscilla Rhew
My parents Ed and Kay Rhew and I, their youngest daughter Priscilla, moved to Key Biscayne in February 1975.
My three older siblings were either away at college or had gotten married, so my parents sold their home in South Miami and moved to the Mar Azul Condominium, a new oceanfront building built by the popular developers William King and Francisco "Pancho" Zayas. Nine months later, Ed retired after 34 years as a pilot for Pan American World Airways.
We had been shuttling back and forth across the Rickenbacker Causeway since moving to Miami from New York in the 1960s. My father's cousin and family from Memphis, Tennessee made a yearly pilgrimage to the Silver Sands Motel, and our family enjoyed spending time with them on the beach and in The Sandbar restaurant.
My eldest brother Ed and his wife Paula had been residents of Key Biscayne since 1972. Paula was a 1st-grade teacher at Key Biscayne Elementary School from 1977-1986 and voted Teacher of the Year for 1985-86. My mom's identical twin sister Jo Rice and her family were living on the Key and my parents had investments on the island, so we were always coming to the Key.
But the move to the island was an exciting chapter for me. I began attending Coral Gables High School and couldn't believe I could come home from school and head down to the breathtaking pool and beach. Key Biscayne was a whole new world for me. I met so many people from different backgrounds living in Mar Azul and on Key Biscayne.
My parents' story, however, began in 1942 when my mom was 18 years old and waitressing at Stouffer's Restaurant in New York City. My dad was in pilot training and would come in for lunch. At Stouffer's, my mom also met an Eastern Airlines Executive, who offered her and my aunt stewardess jobs when they turned 21. They took him up on his offer and in 1945 became stewardesses, a job they were always proud of. At the time, a flight from New York to Miami took about seven hours – planes had to stay below 10,000 feet because the cabins were not pressurized.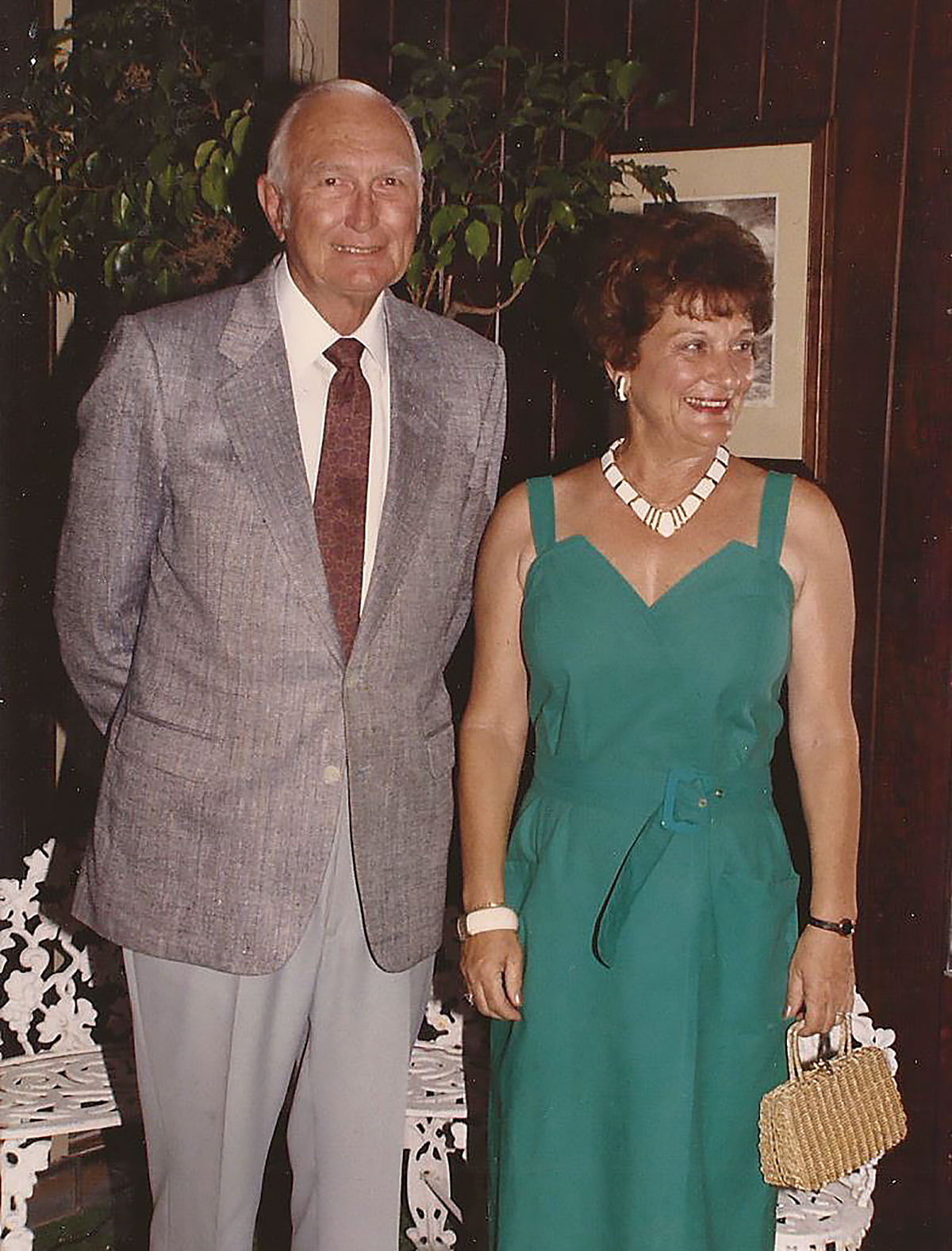 In the beginning of his career my dad was part of aviation history as a "flying boats" pilot on Boeing 314 Clippers and Martin M-130s. In the early 1940s he flew the giant fixed-wing seaplanes. He flew from La Guardia Field Seaplane Base in New York, landing in the Tagus River in Lisbon, Portugal; and from Dinner Key in Coconut Grove to points south including Havana, Cuba and the Caribbean. The airliner made Miami's Dinner Key a famous terminal. The old sea base is now Miami City Hall, and Pan Am memorabilia is still visible.
In 1947, Ed and Kay were married, and Kay joined Ed in Miami. She had to give up her stewardess job because in those days when a woman got married, Eastern Airlines would not allow her to keep her job.
Two years later Ed's job transferred him back to New York, where the couple lived for 15 years before returning to the warmth and sunshine of South Florida. By the time they returned to Miami, Ed and Kay had four children: Leslie, Edwin, Russell and Priscilla.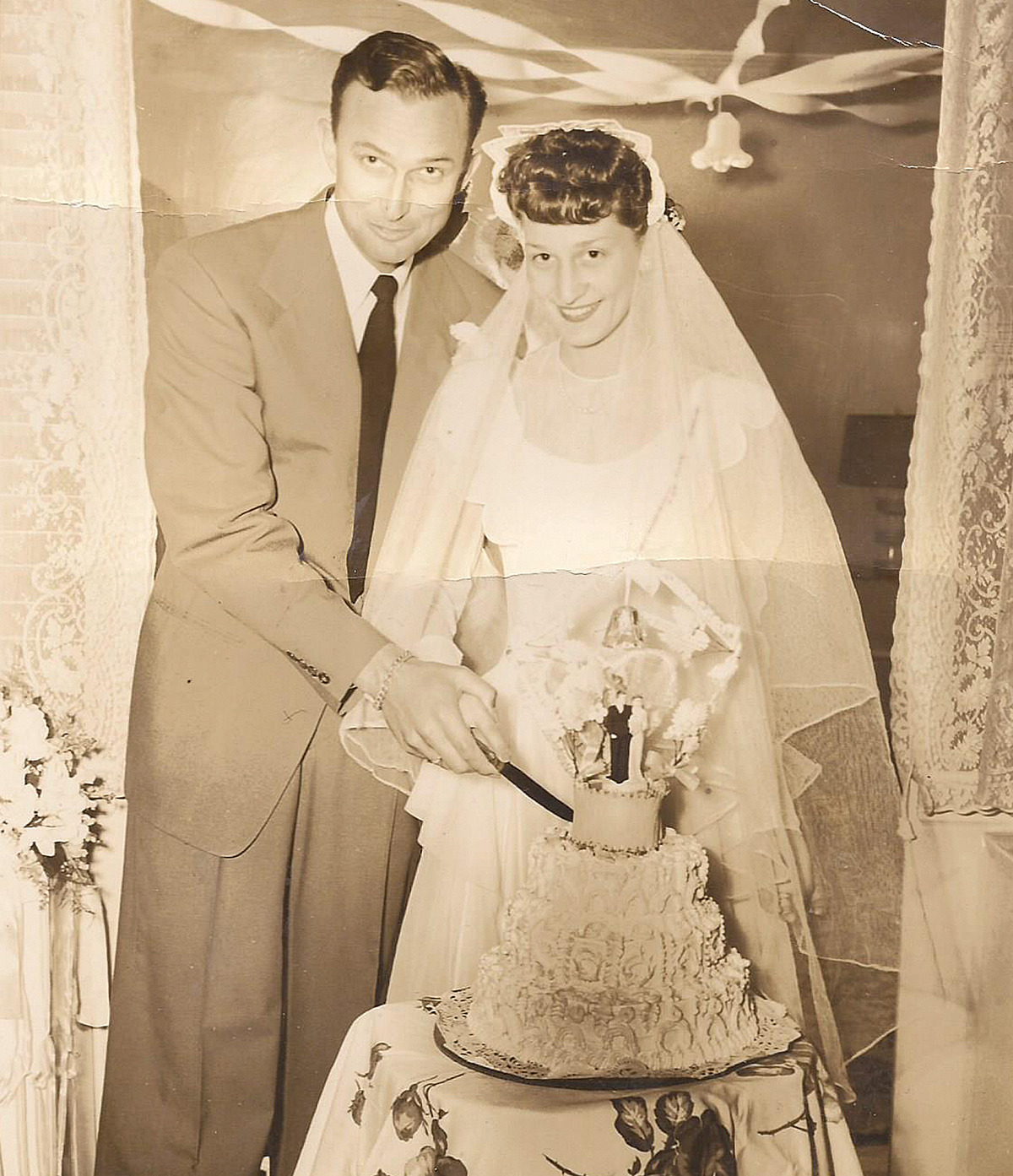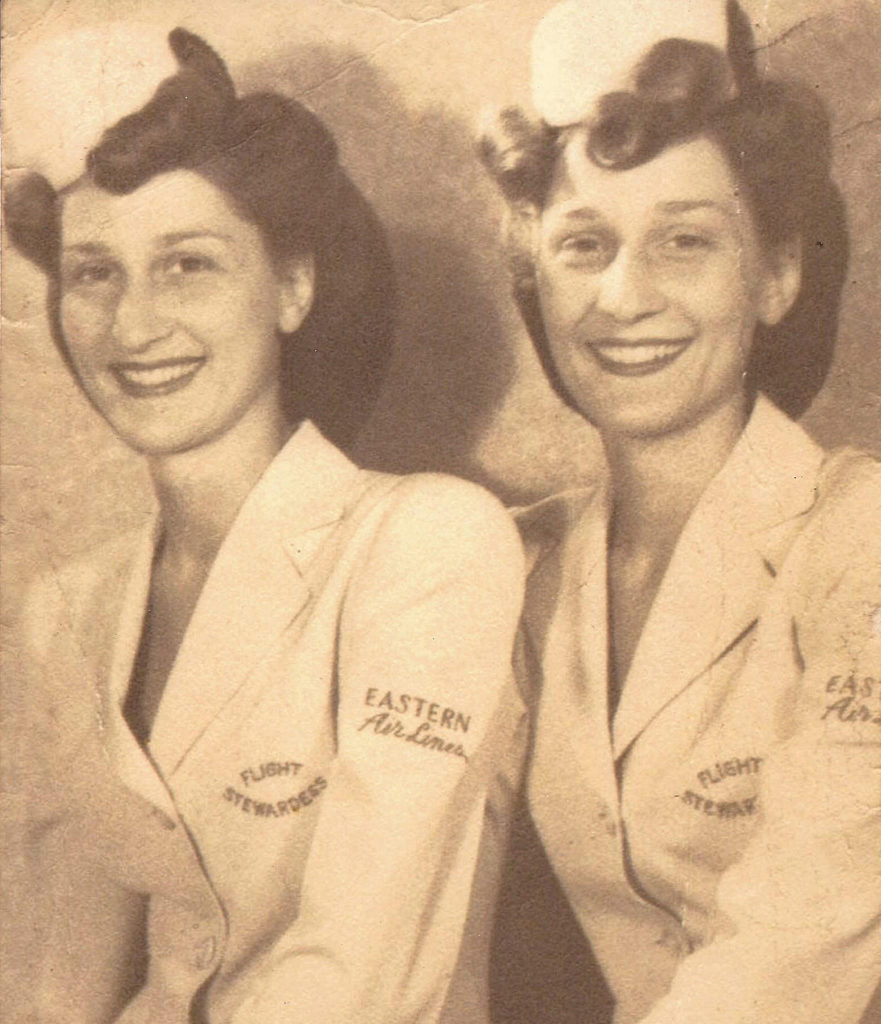 While Ed continued flying for Pan Am, Kay began her real estate career. One of her first jobs was working onsite at the newly constructed Commodore Club Condominium selling units for the developer.
In 1966 Kay and Ed joined Jo and Bob to invest in a piece of land on Sunrise Drive. They built the Key Towne House, a rental apartment building. On our visits I loved swimming in the Key Towne House pool and adventuring up the sand-and burr-filled sidewalk to the 5 & 10 cent store. Many of the tenants became lifelong friends of our two families. One, a professional restauranteur, approached the Rhews and Rices about partnering with him to open a restaurant. With little prior experience they agreed and bought the old Howard Johnson's Restaurant at the entry block to the Key. In 1968 the Beach House Restaurant was opened.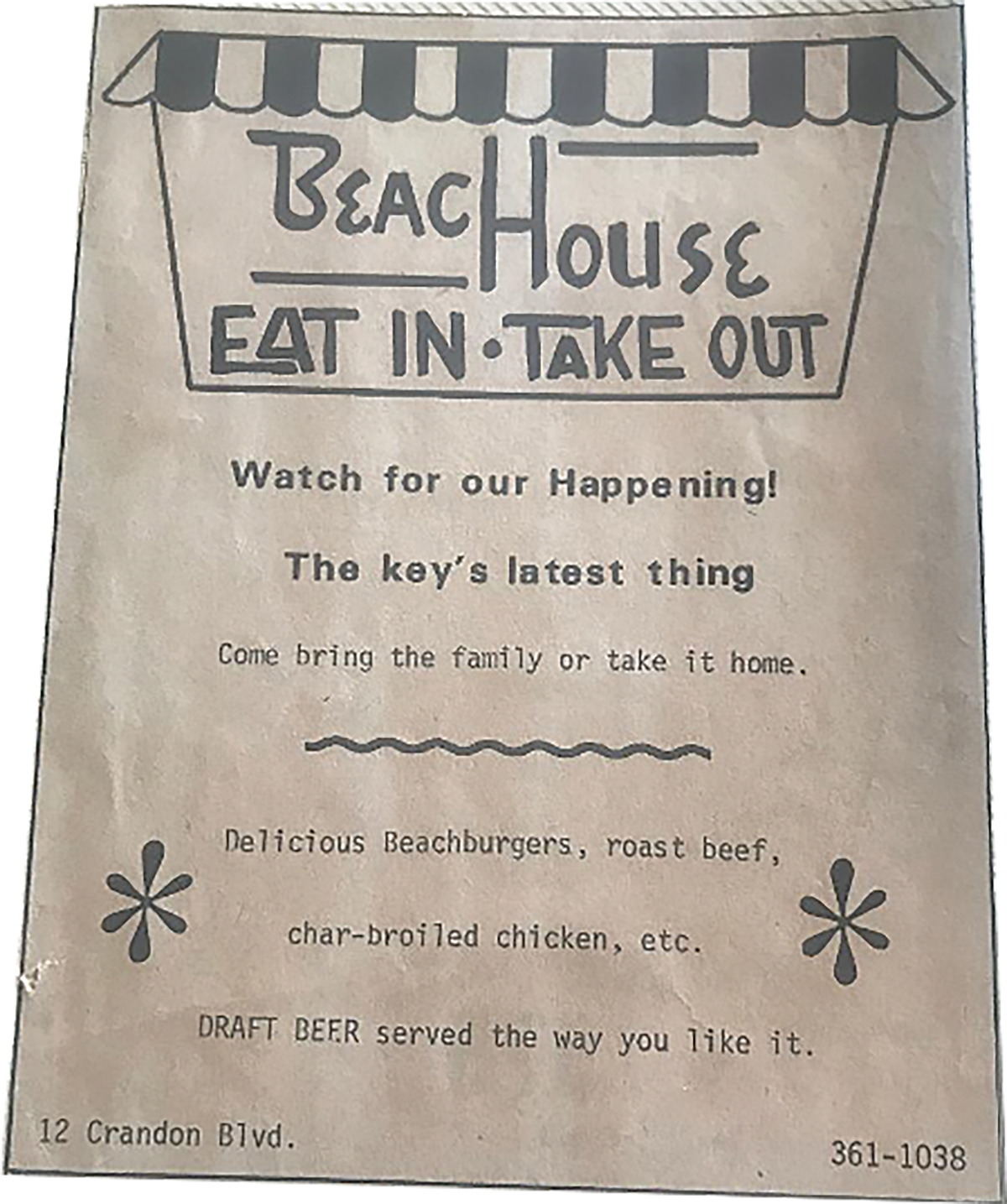 In a 1989 Islander News article, Kay recalled that one day the restaurant partner told them he was leaving town. They had to learn the restaurant business in a hurry, which they did. The Beach House Restaurant was a successful restaurant on the Key for many years. All of us kids worked at the restaurant at one time or another, either waiting tables or flipping hamburgers. In the same Islander News article, Jo said, "We had a second family at The Beach House Restaurant. Many Key Biscayne kids had their first jobs there."
While still owning and running a restaurant, Kay and Jo started Key Biscayne Real Estate in a small office carved out of the back of the restaurant. Eventually they moved to an office in the Harbor Plaza Shopping Center. Again, they met and made many wonderful lifelong friends through their business adventures.
When Ed passed away in 1991, Kay was embraced by her tightknit Key community. She missed her partner of 44 years and was thankful to stay busy in the Key Biscayne Yacht Club, the Key Biscayne Woman's Club and the Key Biscayne Auxiliary. She had a great time when she and her sister served for a year as Seabelles (event planners for the Commodore) at the Yacht Club.
In 2015, when Kay was no longer able to live by herself, I moved back to be close to my mother. Living in the Sands Condominium, we spent peaceful afternoons with family and friends on her balcony overlooking the ocean. She passed away at home on November 8, 2020.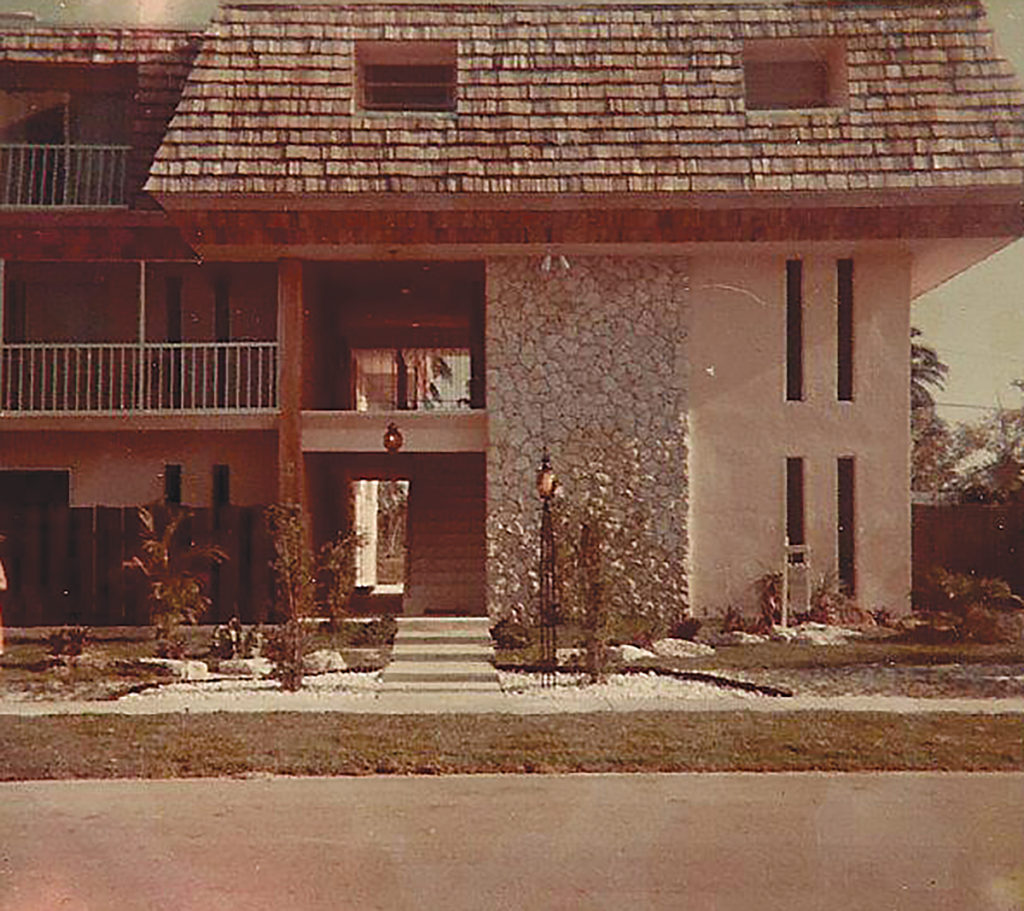 My family and I have been lucky to call Key Biscayne home. As a child I was delighted when my Uncle Bob would split open coconuts that had fallen in the yard. In my teen years I had a blast working first in the ice cream shop and then waitressing in my family's restaurant. Boating in the beautiful Biscayne Bay waters, golfing at the Key Biscayne Golf Course, playing tennis at Calusa Park, picnicking in the parks on either end of the Village… we were surrounded by natural beauty and things to do. The small-town atmosphere of Key Biscayne – where you bump into friends and neighbors; people you have known for years or met recently – is and always has made it a beautiful place to call home.
Copyright © 2021 – All rights reserved.