Ortega Family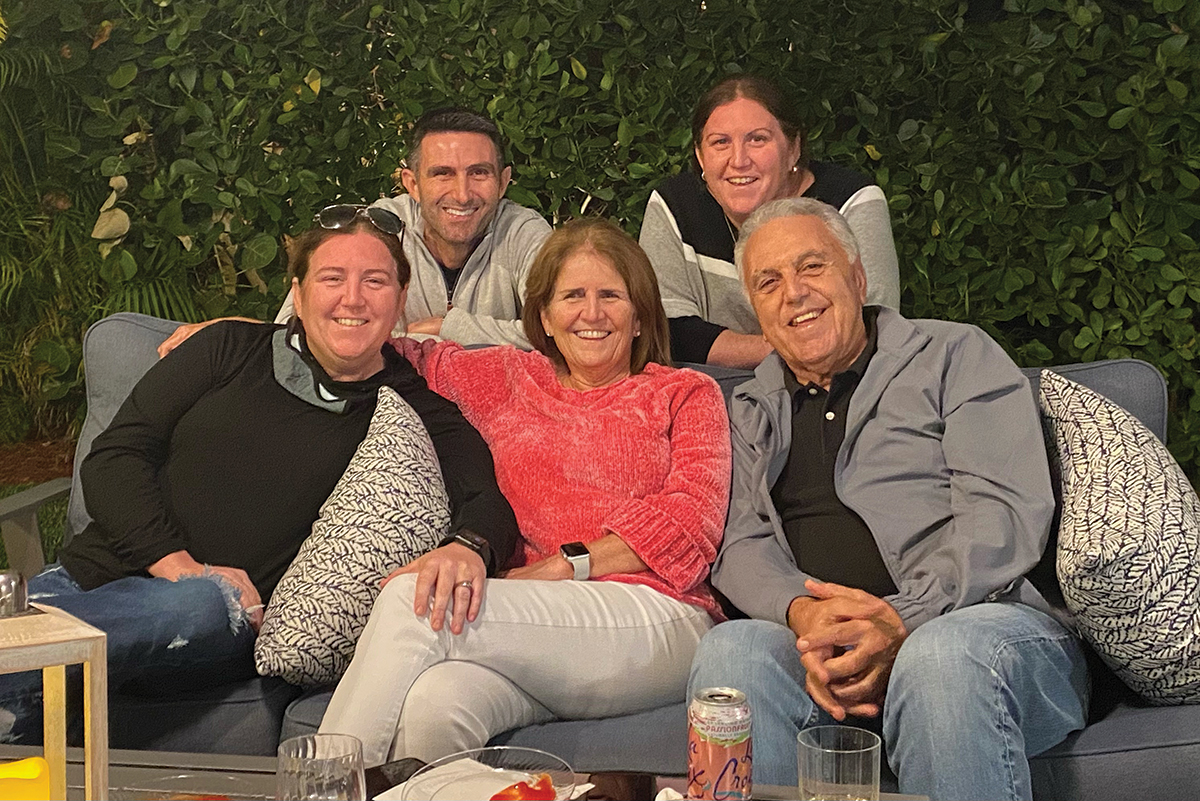 Ortega Family
by Jose A. Ortega
My family came to Key Biscayne in October of 1960. I was 10 years old at the time, and I remember boarding the plane in Cuba with my parents, Jose Angel and Olga Ortega, and my five younger siblings. Some friends of my mother had told her that if she ever came to Miami, she had to go to Key Biscayne, so that is where we went.
We first stayed in a hotel on Biscayne Boulevard, because my father believed this would only be temporary. When he realized this would not be so temporary, we rented a three-bedroom, one-bathroom Mackle house at 200 Cranwood Drive. For a time we had other family and friends living with us while they looked for a home, and needless to say this was very challenging. Life was very difficult for my parents as they adapted to this new culture while raising six children.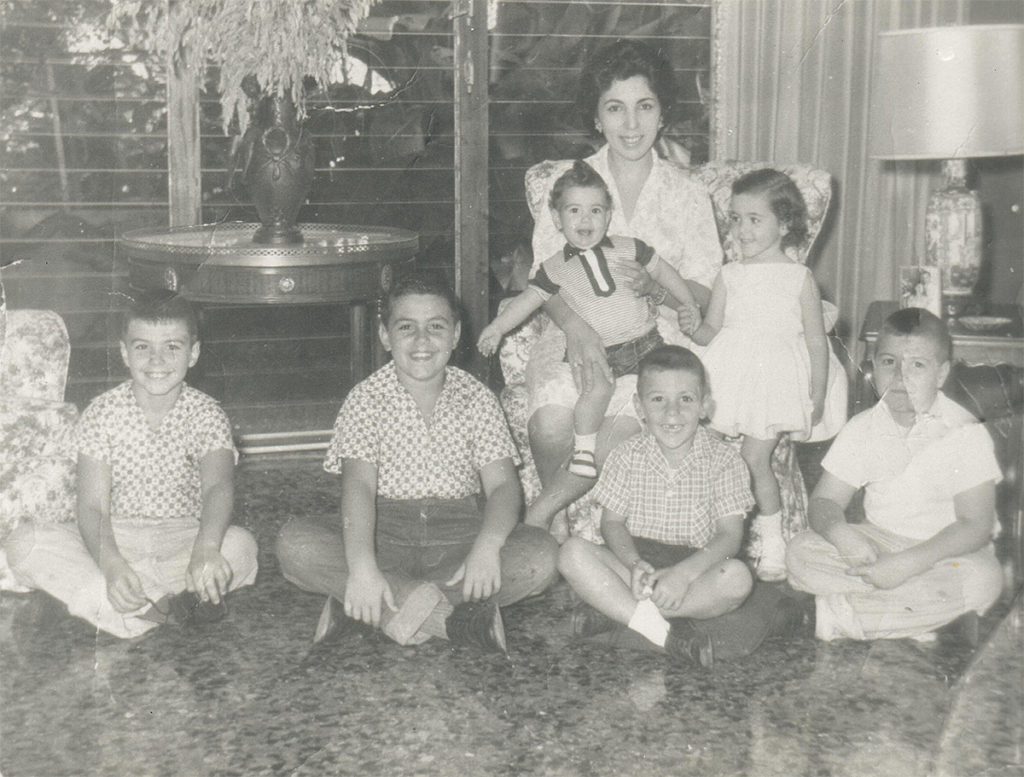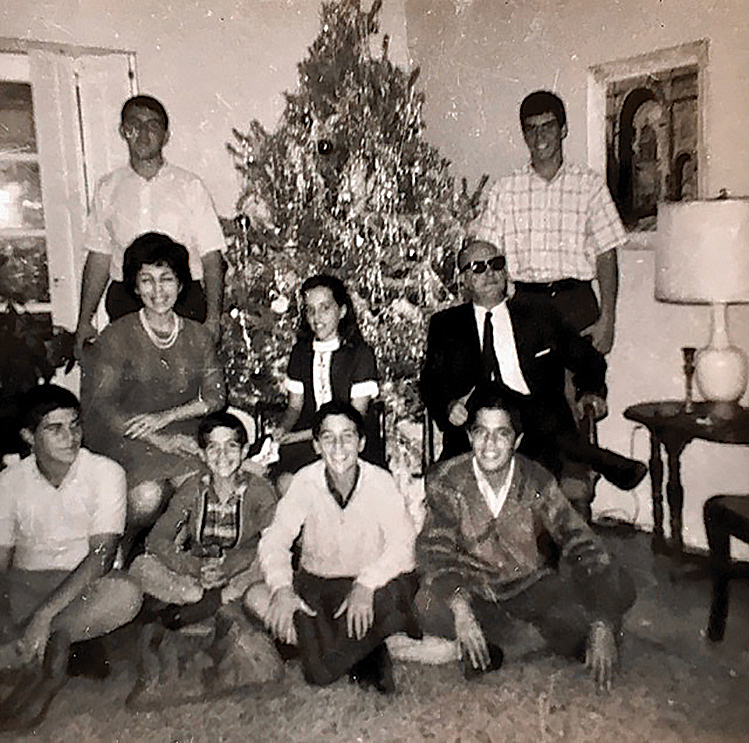 I was enrolled in Key Biscayne Elementary School, where I was kept back a year because I did not speak English. My four younger brothers and my sister Lourdes eventually enrolled there too when they were old enough to attend school. My brothers, as well as myself, are all named Jose with different middle names (Angel, Ignacio, Luis, Humberto and Raul). As can be imagined, the five of us having the same name was quite a challenge for the teachers and administration!
Those years at Key Biscayne Elementary were great. The teachers and office personnel were very helpful to us and all of the other young Cuban children who were all arriving at the same time. Jane Yarnell was the secretary at the school, and I still recall how whenever one of us forgot our lunch money, we would go to the office and she would give us a quarter and write down in her book what we owed her. One of my most vivid memories was in October 1961, when she called those of us siblings who were in school to the office to see my father, who had come to say goodbye before he left for the Bay of Pigs Invasion. Thank God he came back safely.
Those early years growing up on Key Biscayne were the most wonderful years. The families on the Key were very welcoming and helped us as we tried to adapt to this new life. St. Agnes Catholic Church was very important to so many of the Cuban families, and we were so fortunate that the priest at the time was Father Navarette, a Spaniard, who supported us.
We played baseball (the only organized sport at the time), rode our bikes everywhere, went to the beach, and hung out with our friends, many of whom we are still friends with today and still live on the Key. We would fish off Mashta Point, catching mackerel in the winter, and grouper and snapper all year long.
We experienced our first hurricane in September of 1965. We had evacuated to the mainland to stay with family, and when a barge hit the causeway and damaged it, we could not get back on the Key until the U.S. Army Corps of Engineers put up a temporary bridge on barges. We were very happy because we got to miss school.
I had part time jobs delivering newspapers on my bike, working behind the counter at Vernon's Drug Store, and parking cars at the Royal Biscayne Hotel and the Sonesta Hotel.
I met my wife Eileen Martin at Key Biscayne Elementary School in the 5th grade. We were in the same class in 6th and 7th grades, and then we went to different schools for junior high. We both went to Coral Gables High School, as did all my siblings, being bussed there until we could drive ourselves. Eileen was my girlfriend through junior high and high school, and then we went to different colleges for two years before transferring to Florida State University. We were married the summer before our senior year in 1972 at St. Agnes Church, with the reception at the Key Biscayne Hotel. When we returned from college, we lived in Coral Gables for two years before coming back to the Key after our son Michael turned 2. We rented a house across the street from Eileen's parents and the Yarnells.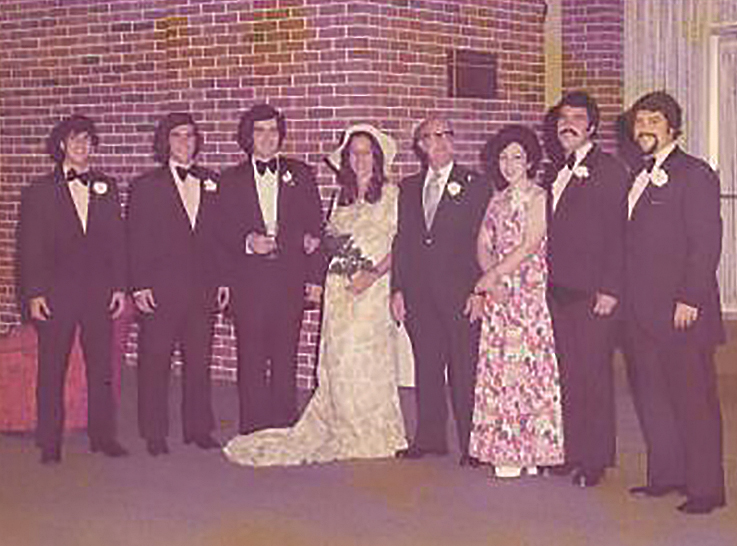 The house belonged to Ed Yarnell's mother, and after a year he asked us if we would like to buy it. Eileen was hesitant because she wasn't sure if I would want to live across the street from my mother-in-law, but I did not hesitate, and it was the best decision we ever made. When we had our twin daughters Nicole and Christine the next year, we were so fortunate to have the help of Eileen's family. My mother and father lived only a few blocks away, so were doubly blessed to have family so close by.
Our children were raised on this beautiful island, attending school, playing sports and doing the things we were able to do when we first came here. Our son Michael now lives on the Key with his wife Meredith and their two children, Madison and Michael. Our daughter Christine owns a business here on the Key, Motivating Minds, and she and her spouse Monica work there. Our daughter Nicole moved back to Miami from Washington D.C. in 2020 with her spouse Jose Harris and their son, Jose. She works as a teacher at Motivating Minds.
I have one brother who also lives on Key Biscayne today. Jose Humberto and his wife Ruthie have lived here for many years and raised all three of their children here on the Key. My sister Lourdes and her husband Hermann live close by on Brickell, and other family members are also here in Miami.
I have seen many changes on Key Biscayne since those early years, and although I sometimes wish we could go back to those days, I know that is not possible, as many people have now discovered the beautiful Island Paradise that my parents discovered those 61 years ago. It is still the best place to live in South Florida, and I can't thank my parents enough for having the vision to bring us here and raise us in this wonderful place.

Copyright © 2022 – All rights reserved.